A Study on Socio-Economic Problems Faced by the Transgender: The Evidence from Dera Ghazi Khan, Pakistan
Keywords:
Transgender, abuse, marginalization, violence, Pakistan
Abstract
Transgender community have been facing socioeconomic problems in Pakistan for long. It is imperative to identify such issues to resolve these problems for the betterment of the transgender community. This study is primarily focused on the
identification and evaluation of socioeconomic problems faced by the transgender individuals in the Dera Ghazi Khan division, Punjab, Pakistan. The study shows that the transgender individuals lack the access to better healthcare facilities, have
no access to education, and have no employment opportunities. Consequently

transgender community have to live in severe economic conditions with meagre
income levels. Moreover, they do not have any social recognition and status. The
findings of the study draws attention of the government and policymakers to
promulgate policies to ensure the provision of better healthcare, educational, and
employment opportunities to the deprived transgender individuals.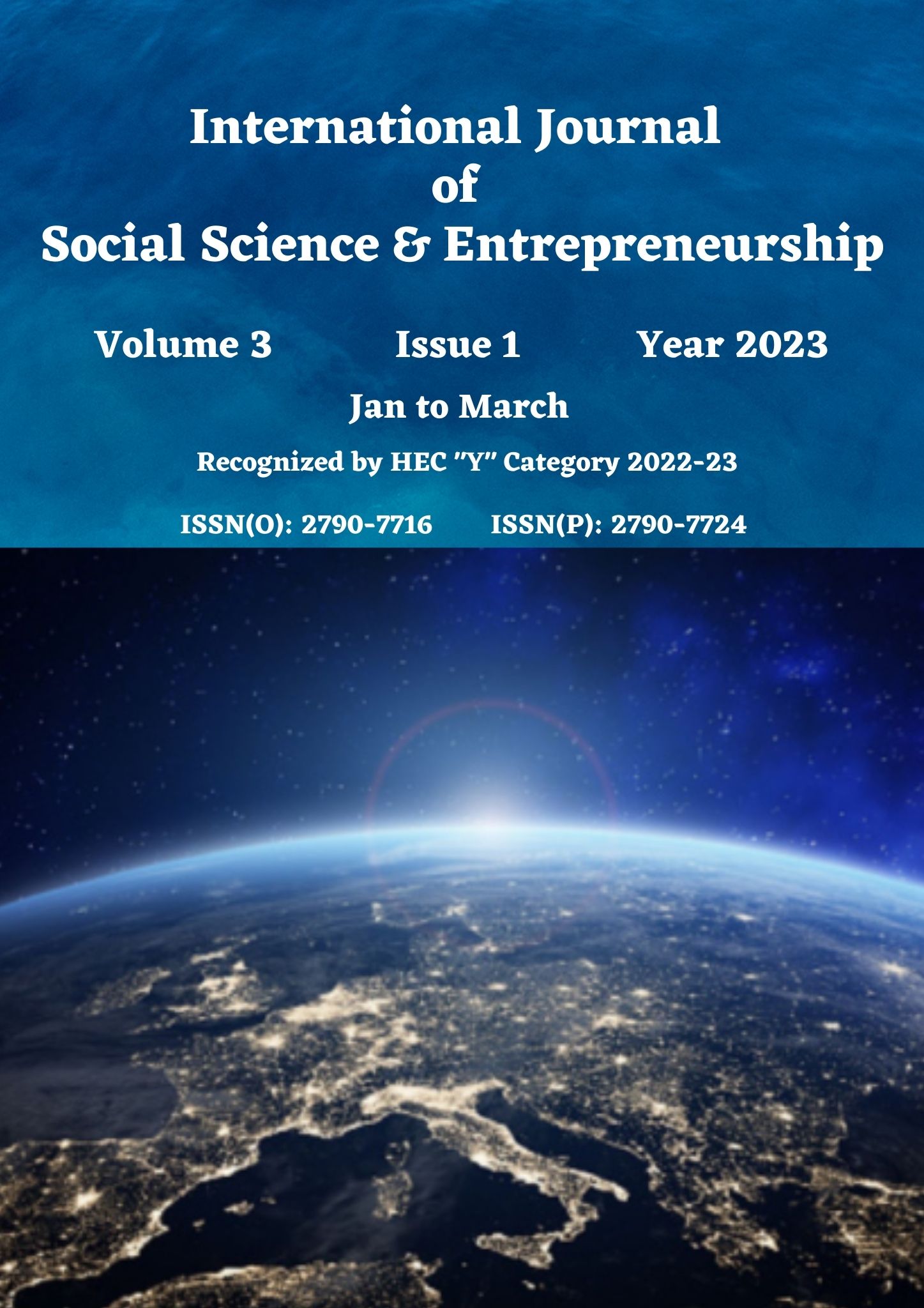 Downloads
How to Cite
Sanwal, S. A., Waqas Ahmed, Sharafat Ali, & Ifra khan. (2023). A Study on Socio-Economic Problems Faced by the Transgender: The Evidence from Dera Ghazi Khan, Pakistan. International Journal of Social Science & Entrepreneurship, 3(1), 171–181. https://doi.org/10.58661/ijsse.v3i1.107