Does Climate Change Risk and Environmental Quality Influence Macroeconomic Entrepreneurship
Keywords:
Quadratic Effects, New Business Density, Innovation, CO2 Emissions
Abstract
The critiques on modernism have challenged the current set of rules of free market societies where demands are fulfilled without considering the adverse consequences of the environment. The business environment has yet to transform to explore modern innovative entrepreneurial solutions to create harmony in the natural ecosystem. Recent studies have separately investigated the role of business growth in economic development and its negative influence on the global environment. This study analyzes global data by analyzing global data to develop a nonlinear relationship between climate change and entrepreneurship. Based on the disruptive innovation theory, we argue that economic activities cause a rise in CO2 emissions and create opportunities for entrepreneurship. Data has been taken from 45 countries to analyze the impact of climate change on entrepreneurship. The results show a nonlinear relationship exists between climate change and entrepreneurship at the global level. Policy developments are required for a sustainable environment through entrepreneurship.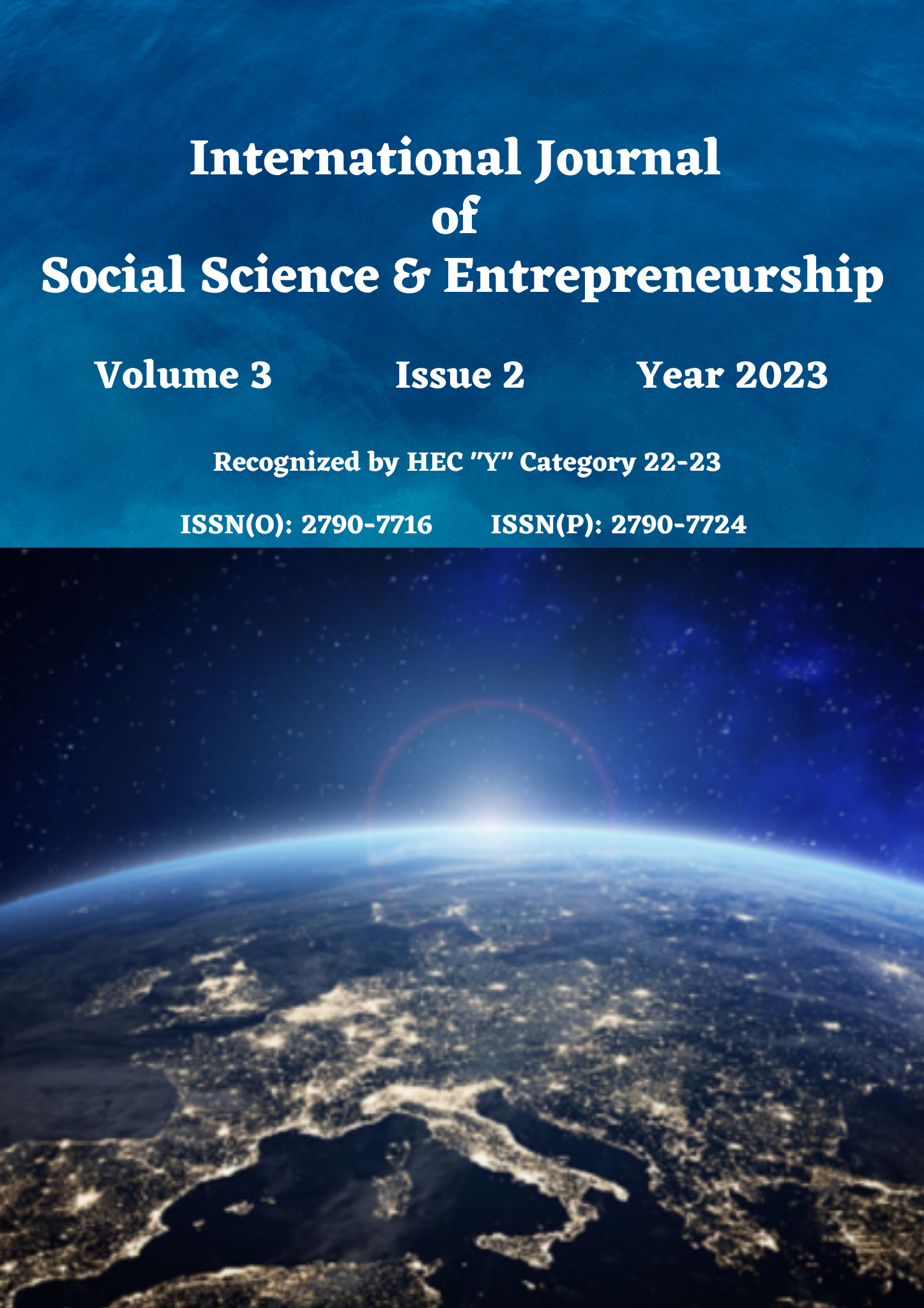 Downloads
How to Cite
Kamran Hameed, Asma Saher, Noman Arshed, Rana Zamin Abbas, & Mubbashir Munir. (2023). Does Climate Change Risk and Environmental Quality Influence Macroeconomic Entrepreneurship . International Journal of Social Science & Entrepreneurship, 3(2), 367–386. https://doi.org/10.58661/ijsse.v3i2.117