One Belt One Road Initiative of China: Geographical balance of power, Implications and Consequences
Keywords:
Balance of power, Historical Initiative, Challenges, Economy, Considerable ramifications, Pragmatic Project
Abstract
The One Belt One Road plan is a significant endeavor that unites people around the world and opens various opportunities for peaceful coexistence. Considering the implications of the One Belt One Road strategy on future global growth is the primary goal of this study. On the foundation of corporate, economical, governmental, societal, and cultural influences, it also assesses the OBOR projects' genesis, approach, prospects, and problems. The objectives of this study were established utilizing a qualitative methodology and secondary data, explicitly research articles, scientific papers, several government papers, publications, media articles, newspaper columns, and numerous websites found on the internet. This paper makes the case that these measures will have positive both political and economic effects on allied nations and organizations. It works with to interface individuals through street ways, aviation routes and streams, planning arrangements of different legislatures, monetary joining through cross line business, efficiency and provincial energy security. This concentrate additionally breaks down dangers and difficulties related to OBOR initiative execution. It recommends areas of strength for that amidst associates of Belt and Road Initiative is important to help full products of Belt Road Initiative via steady regulation, arrangement, suitable methodology execution, straightforward acquirement structure, true conception on social, monetary, natural and political variables.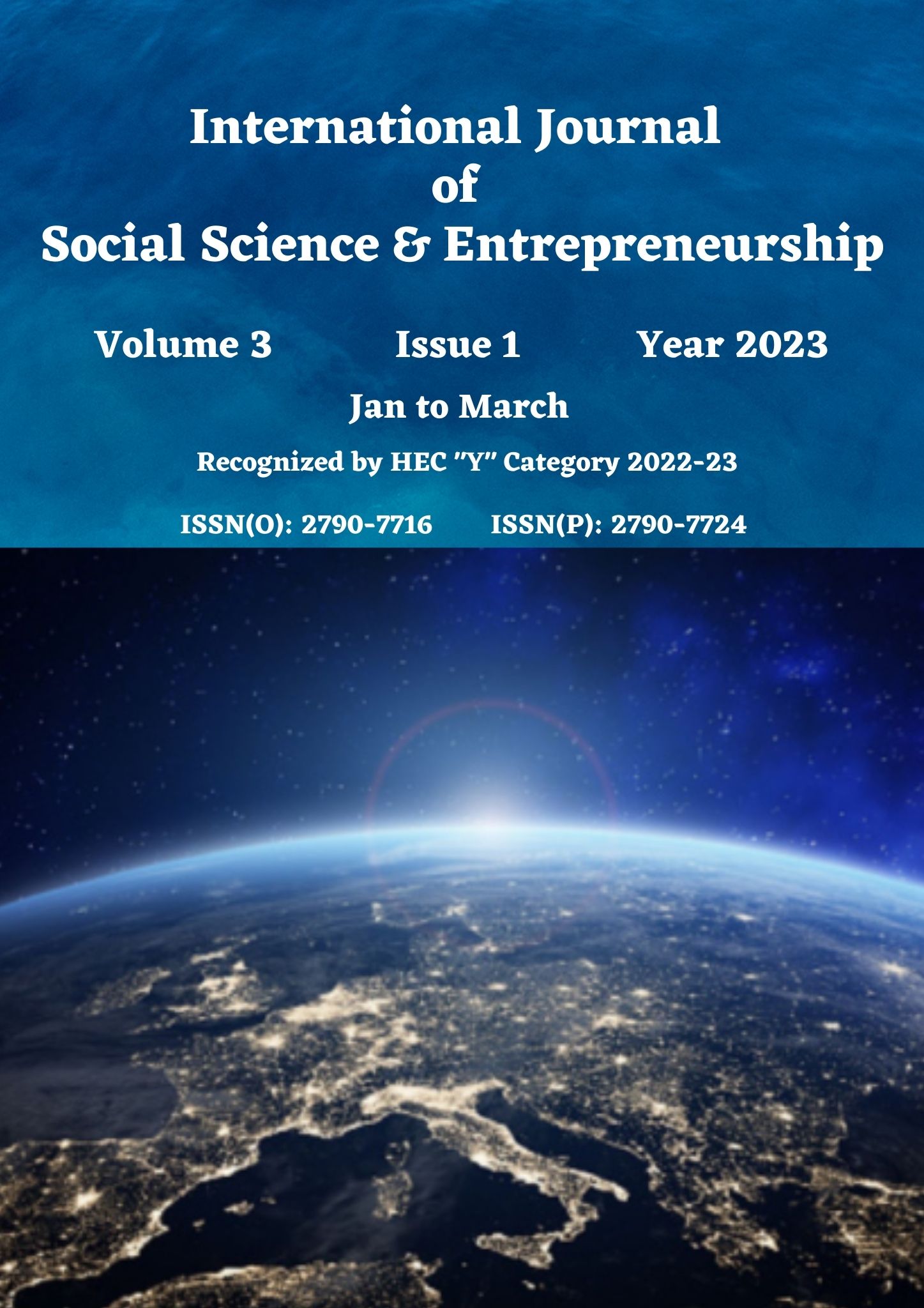 Downloads
How to Cite
Kaleemi, I. A. (2023). One Belt One Road Initiative of China: Geographical balance of power, Implications and Consequences. International Journal of Social Science & Entrepreneurship, 3(1), 515–530. https://doi.org/10.58661/ijsse.v3i1.118