Stakeholder engagement a way toward improvement in stakeholder performance with mediating effect of learning technology adoption
Keywords:
Pandemic, Stakeholders', engagement, Technology acceptance model, Stakeholders' performance, Education sector
Abstract
The business and occupations are halted due to social distancing that is deemed essential to curb the spread of this virus. This job killing pandemic has been a reason for discontinuation of businesses altogether. As a result governments were forced not only to tackle pandemic but also the struggling businesses and economies. Organizations also had to respond quickly to the new norms in order to ensure their survival. Education sector was one of the sector that was affected drastically. Students are interacting and showing interest toward learning technology adoption and stakeholder participation (students, faculty) enabling them to communicate with each other during this pandemic. It helps them to participate in view of their intellectual proficiencies, personal qualities and other resources that contribute to enhance performance of higher educational institutes. This study demonstrates a conceptual framework work using technology acceptance model in education sector. The conceptual framework studies stakeholders' engagement, its impact on stakeholder performance and the suggestions to enhance the mutual values of students and institute in post pandemic world. This research adopts qualitative technique design along convenient sampling method. This study will add significantly to the knowledge and concepts that could aid managers and leaders in raising employee performance standards and addressing any potential weaknesses that may exist with online technologies.
Keywords: , Stakeholders' , , ,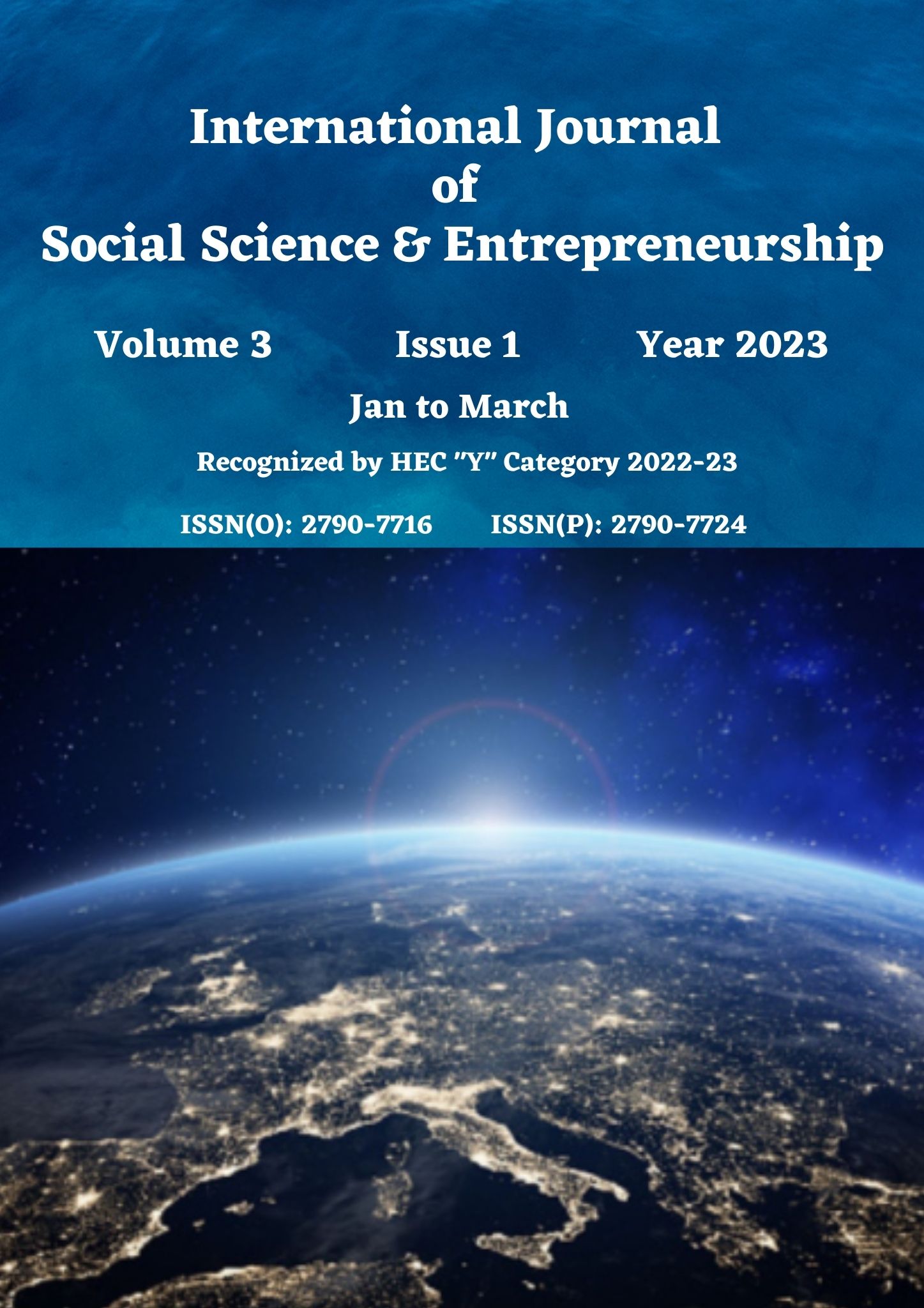 Downloads
How to Cite
Huma Ali, Ahmad Timsal, & Tooba Shahid. (2023). Stakeholder engagement a way toward improvement in stakeholder performance with mediating effect of learning technology adoption. International Journal of Social Science & Entrepreneurship, 3(1), 566–585. Retrieved from https://ijsse.salmaedusociety.com/index.php/ijsse/article/view/126