Paradigm Shift to Social Media Marketing Impacting Consumer Purchase Intention in the Restaurant Industry
Keywords:
Social media marketing, Consumer purchase intention, restaurant industry, PLS approach.
Abstract
This study investigated the impacts of social media marketing (SMM) on young customers' restaurant purchase intentions. The conceptual model of the study is based on social media marketing on purchase variables such as entertainment (ENT), interaction (INT), and E-word of mouth by mediators such as brand trust (BT) and brand awareness (BA) on customer purchase intention (PI). This research design is quantitative and data is obtained by a non-probability sampling technique. The survey questionnaire is designed on a five-point Likert scale. The sample size was 187 and used structural equation modelling (SEM) was used for data analysis. In this respect, current study results are reliable with previous studies as entertainment and interaction influenced airline service purchase intention by mediating the effect of trust. The other mediating variable is brand awareness which is impacted by entertainment, interaction and e-word of mouth and has strong relationships, which are indicated by H1, H5, and H6. Similarly, brand awareness is a strong mediation effect between the e-word of mouth and purchase intention as depicted by H14, also the e-word of mouth has a strong influence on brand awareness as represented by H6. This is also consistent with earlier literature as describes brand awareness pushes the consumer intention to purchase. This study has highlighted how social media parameters impact Pakistani customers' choice to purchase restaurant foods and services and help to develop marketers' understanding of the benefits social media enables and improves business operations to persuade potential and existing customers.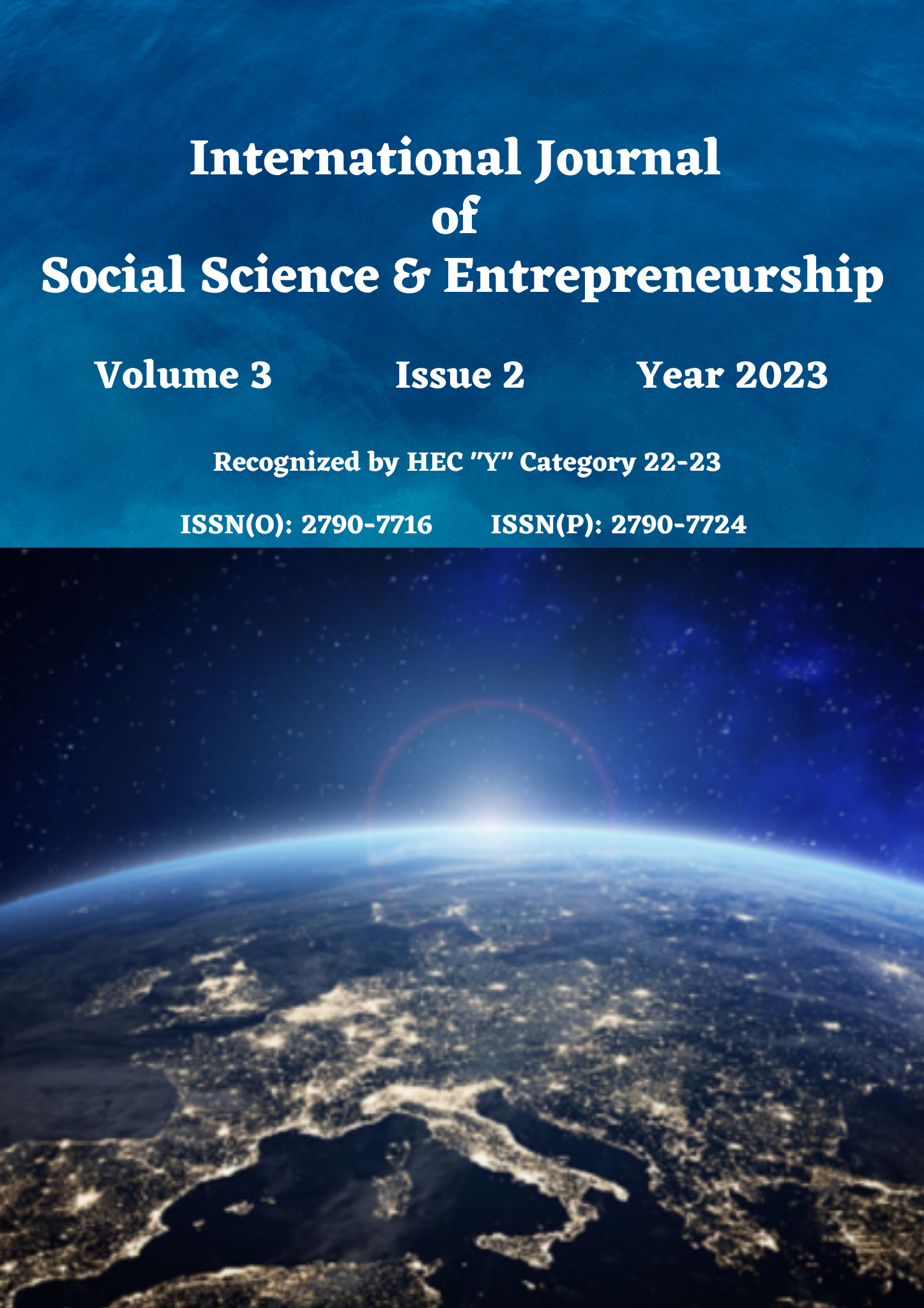 Downloads
How to Cite
Khan, S. K. ., & Sana Arz Bhutto. (2023). Paradigm Shift to Social Media Marketing Impacting Consumer Purchase Intention in the Restaurant Industry. International Journal of Social Science & Entrepreneurship, 3(2), 112–136. https://doi.org/10.58661/ijsse.v3i2.135