The Exploring the Mediating Role of Non-Attachment in the Relationship between Mindfulness and Subjective Wellbeing in Pakistani context
Keywords:
Non-attachment, subjective well-being, mindfulness, life satisfaction, emotional wellbeing, positive affect, negative affect.
Abstract
The study aims to explore the role of nonattachment in relation to mindfulness and subjective wellbeing and provides an insight into the imperatives nonattachment plays in achieving mindfulness. This quantitative study was conducted in a mid-size Pakistani university and the participants were faculty and students.  384 (141 men and 243 women) age group from 16 to above 40 years of age were contacted via email to complete online survey. The descriptive statistics analysis was done by using SPSS and Smart PLS. The Findings affirm that greater levels of mindfulness and nonattachment are correlated in a positive way contributing to greater life satisfaction furthermore; nonattachment has a positive influence on negative emotions. The study is in line with the existing research conducted on the association of nonattachment with subjective wellbeing and is a replication of the previous findings for the association of mindfulness and personal wellbeing. Result suggests that to achieve optimal psychological wellbeing conditions with significant increment in positive emotions and life satisfaction, connection of mindfulness to a wide variety of mental effects are partly decided with the aid of using nonattachment. The result   findings offer perception into the effect of mindfulness on intellectual fitness and   feature implications for improving and evaluating life satisfaction and emotional wellbeing.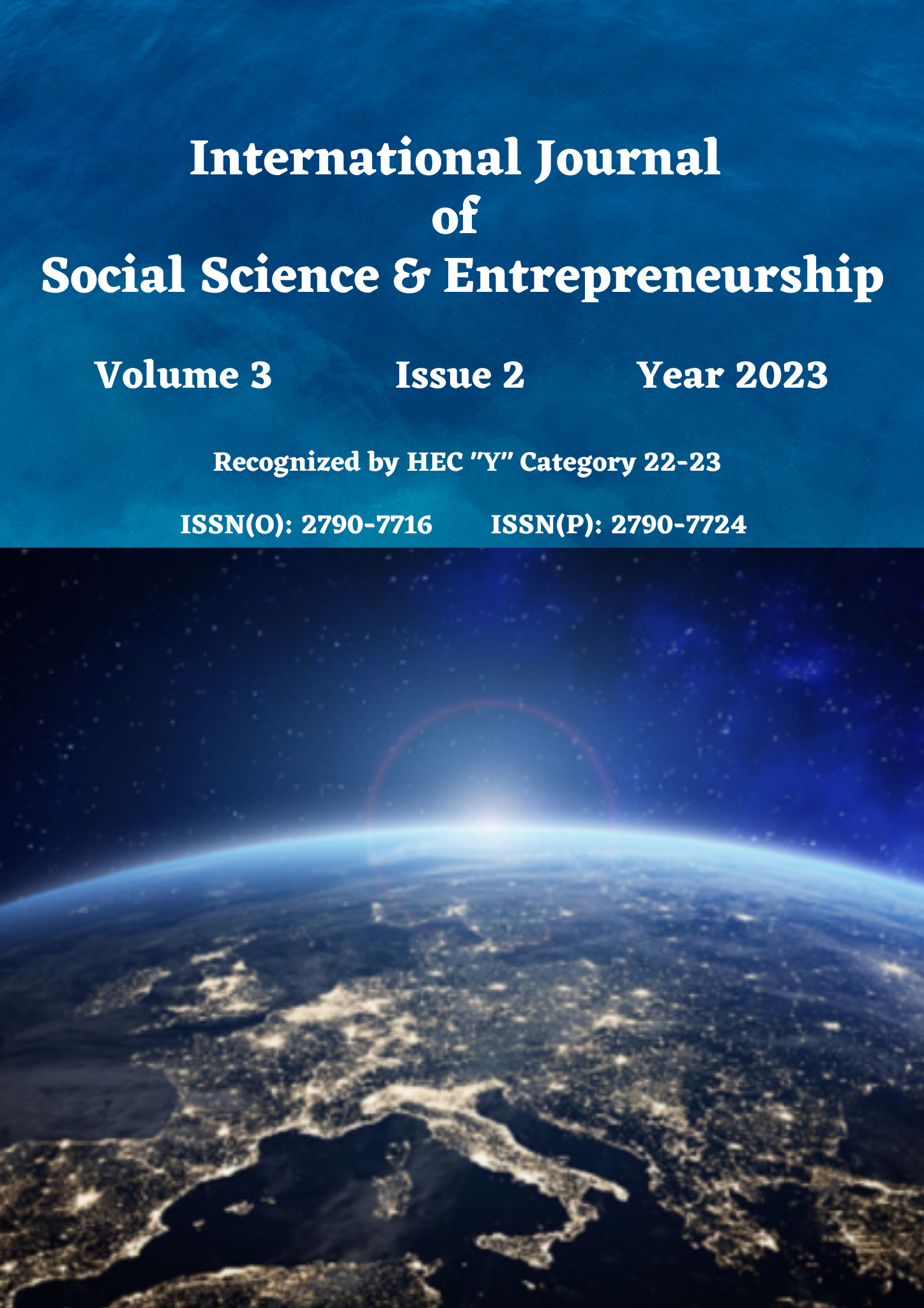 Downloads
How to Cite
Salima Barkat Ali, Roshana Kamran, & Muhammad Khurram Amin. (2023). The Exploring the Mediating Role of Non-Attachment in the Relationship between Mindfulness and Subjective Wellbeing in Pakistani context. International Journal of Social Science & Entrepreneurship, 3(2), 296–315. https://doi.org/10.58661/ijsse.v3i2.140