Glass Ceiling For Women Who Wear Hijab
Keywords:
Hijab, Social Discrimination, glass ceiling, competitive market
Abstract
Islam, the second largest religion has given the honor to women and directs them to cover themselves properly while interacting with Na-Mahrams. Previous researches shows discrimination towards Hijabis (a woman Covering of head and shoulder including neck properly as an expression of Islamic modesty) in different aspects. There are different managerial practices to eliminate discrimination but it is a hidden barrier that cannot be beaten.  After the event of 9/11, it is observed that Muslim women wearing hijabs and Muslim men with beards face problems at the workplace even in Muslim countries too. The research is conducted to find glass ceiling for women who wear Hijab (Independent Variable), for obtaining job, career growth, and social discrimination (Dependent Variables) at organizational network. The study is conducted through judgmental sampling. 220 Muslim working women (100 Hijabis and 120 Non Hijabis) were contacted through questionnaires on likert scale. The results were analyzed by regression testing to find the relation between the variables. The study proved beneficial findings that almost there is no job opportunity for women who wear hijabs, some of them got jobs but they face social discrimination in the workplace. Those who got jobs and show their best does face glass ceiling in their career growth. Study shows that there is a need for greater awareness toward appearance in the workplace. Organizations must ensure that their recruitment and corporate culture should be free from biasness towards hijab-wearing women.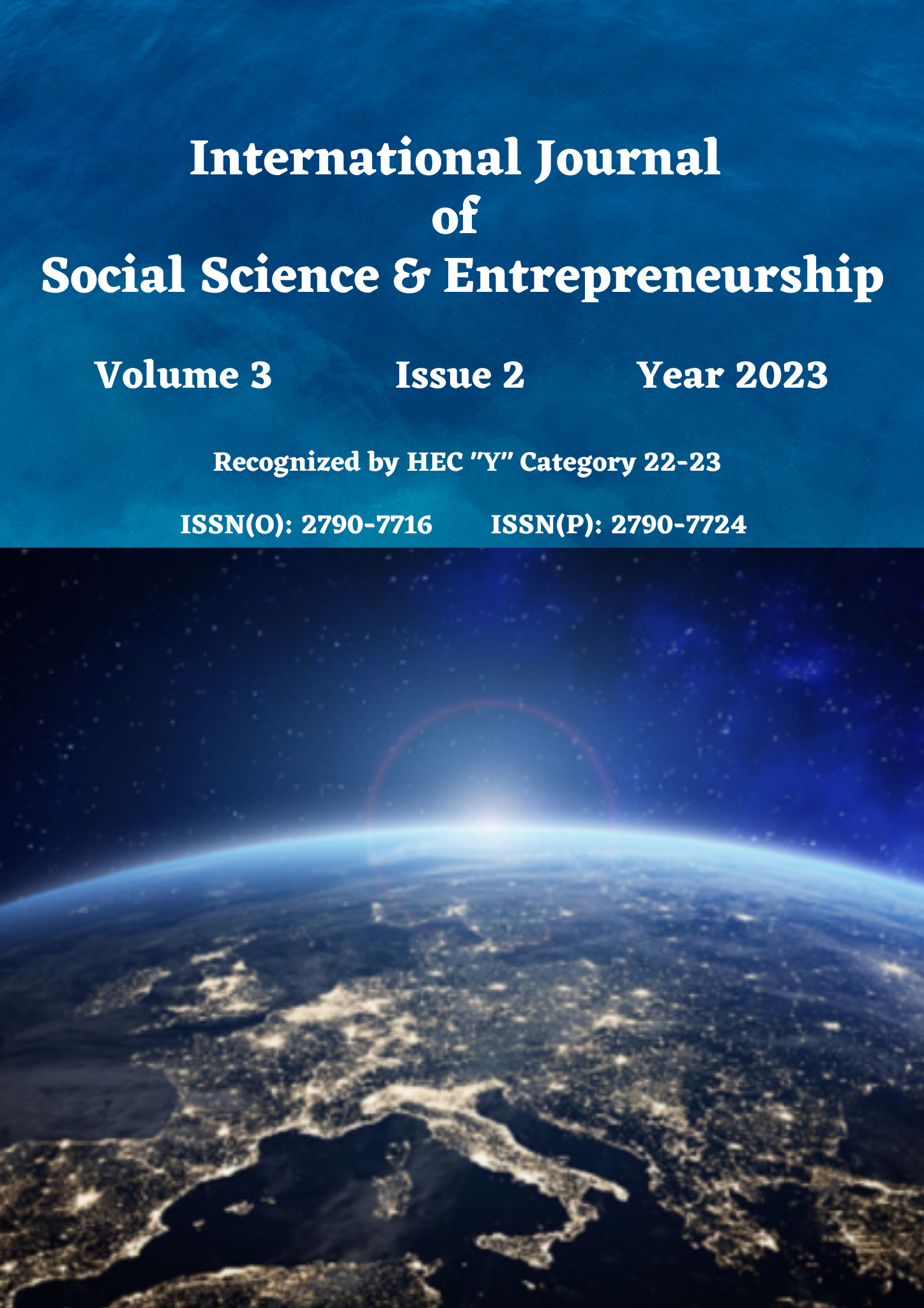 Downloads
How to Cite
Lalani, N., Nasir, F., & Irfan, A. (2023). Glass Ceiling For Women Who Wear Hijab. International Journal of Social Science & Entrepreneurship, 3(2), 316–327. https://doi.org/10.58661/ijsse.v3i2.141