The Impact of Expatriate Remittances on Economic Growth In Pakistan Economy
Keywords:
Gross capital formation, economic expansion, GDP per capita growth, expatriate remittances, foreign direct investment
Abstract
The objective of this study is to look into the impact of remittances on economic growth in Pakistan. Pakistan came in tenth in terms of remittances collected.  Policymakers can benefit from a better understanding of this link. For the purposes of this study, Pakistan data was obtained from the World Bank's Economic Data website between 2001 and 2019.  Economic growth is proxies by the independent variable (IV), GDP per person growth, and remittances.  According to the test known as the Augmented Dickey Fuller (ADF and the least squares approach, remittances have both immediate and long-term significant effects on the growth of the economy.  Policymakers might use the outcomes of this study to design future migrant labor management measures. Over time, Pakistani foreigners have sent more money home as remittances. Money transfers to Pakistan grew from a value of $19.9 billion in 2020 to a total of $31.9 billion in 2021, based on data from the State Bank of Pakistan, suggesting a considerable increase in foreign exchange intake. The remittances have been essential in helping improve the country's balance of payments, supporting the local currency, and increasing levels of consumption and investment. The funds sent back home have supported the local currency's power, improved the country's balance of payments, and stabilized its currency reserves. This has had a favorable impact on the nation's economic development, resulting with increased investment, greater amounts of consumption, and better living conditions for those who live there. The governing body should keep establishing measures that encourage foreigners to send money home to Pakistan in order to help with the flow of remittances.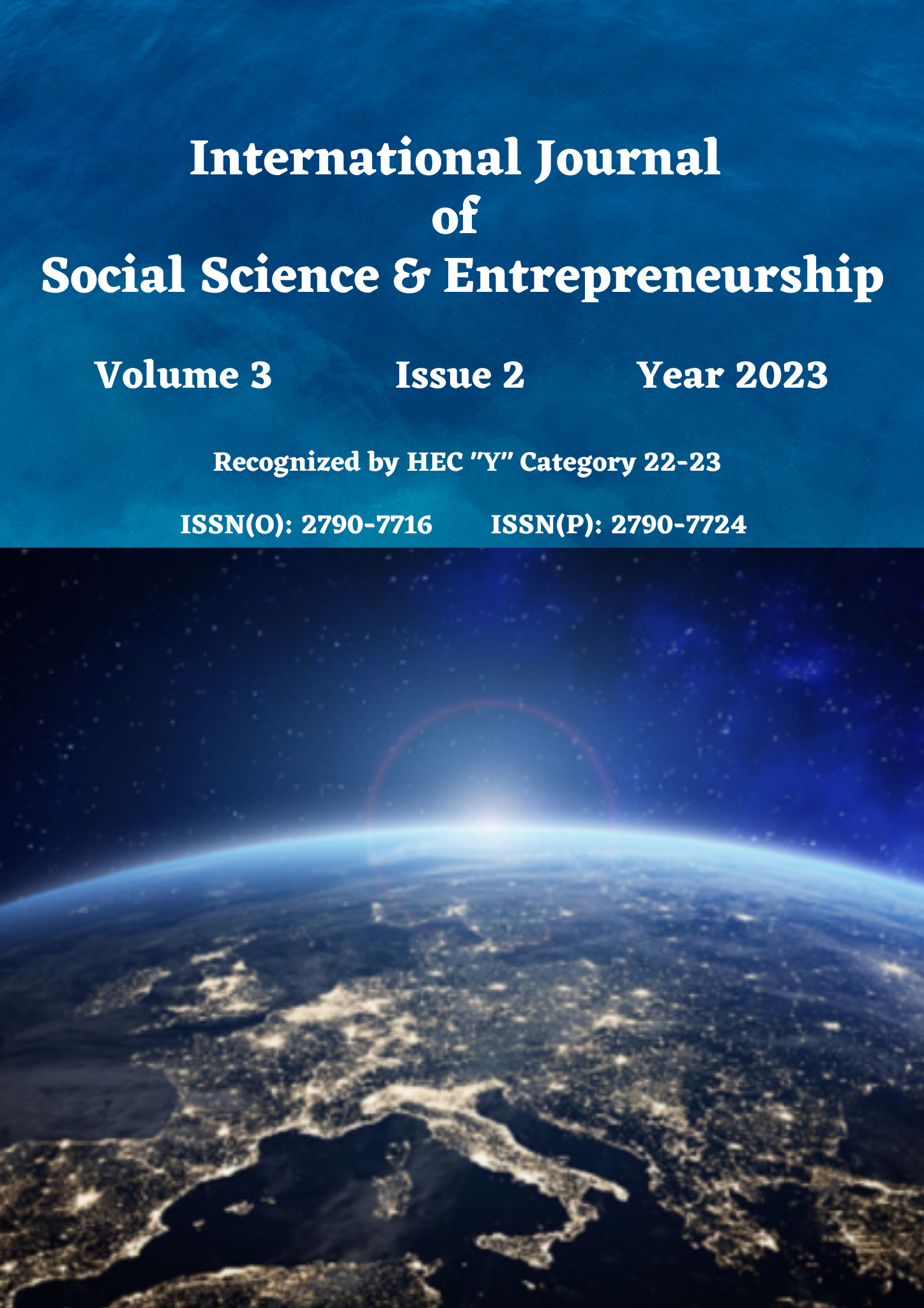 Downloads
How to Cite
Poonam Riaz, & Zaidi, S. S. Z. (2023). The Impact of Expatriate Remittances on Economic Growth In Pakistan Economy. International Journal of Social Science & Entrepreneurship, 3(2), 181–206. https://doi.org/10.58661/ijsse.v3i2.145