Green Human Resource Management Practices in Banking Sector of Pakistan: An exploratory Study
Keywords:
Green Human Resource Management Practices (GHRM), Environmental Sustainability, Green Banking, Paperless Environment, Conservation of energy
Abstract
This study delves into the phenomenon of green human resource practises and the status of their implementation in Pakistan's banking industry in terms of reducing the usage of paper, conservation of energy, adaptation of green buildings, etc. In this context, human resource management (HRM) plays a significant role in enhancing organizational effectiveness while mitigating ecological hazards. In this endeavor, senior HR professionals in the banking industry have been interviewed to gain some valuable insights regarding their awareness and extent of implementation of green HR practices in various banks. It has been evident that public banks are more adherent to the green banking policies extended by the State Bank of Pakistan, striving to implement green HR practices in their processes. However, some private banks  also aspire to implement green HR practices in their daily processes, heading towards adopting cost-efficient green practices. Though the key role of HR professionals in leveraging green HR practices and cost-driven technological advancements (solar energy, etc.) leading to a pro-environmental agenda is witnessed from the analysis, the true spirit of environmental concern is somehow lacking, and all the green measures are adopted backed by the cost-efficiency factor. Therefore, it is suggested that, foremost, ecological consciousness needs to be developed among the employees to comprehend environmental concerns and play their individual part beyond their job description or duty to positively contribute towards the environment. Further, the current paper significantly contributes to the GHRM landscape while proposing a green conceptual framework for GHRM prospects.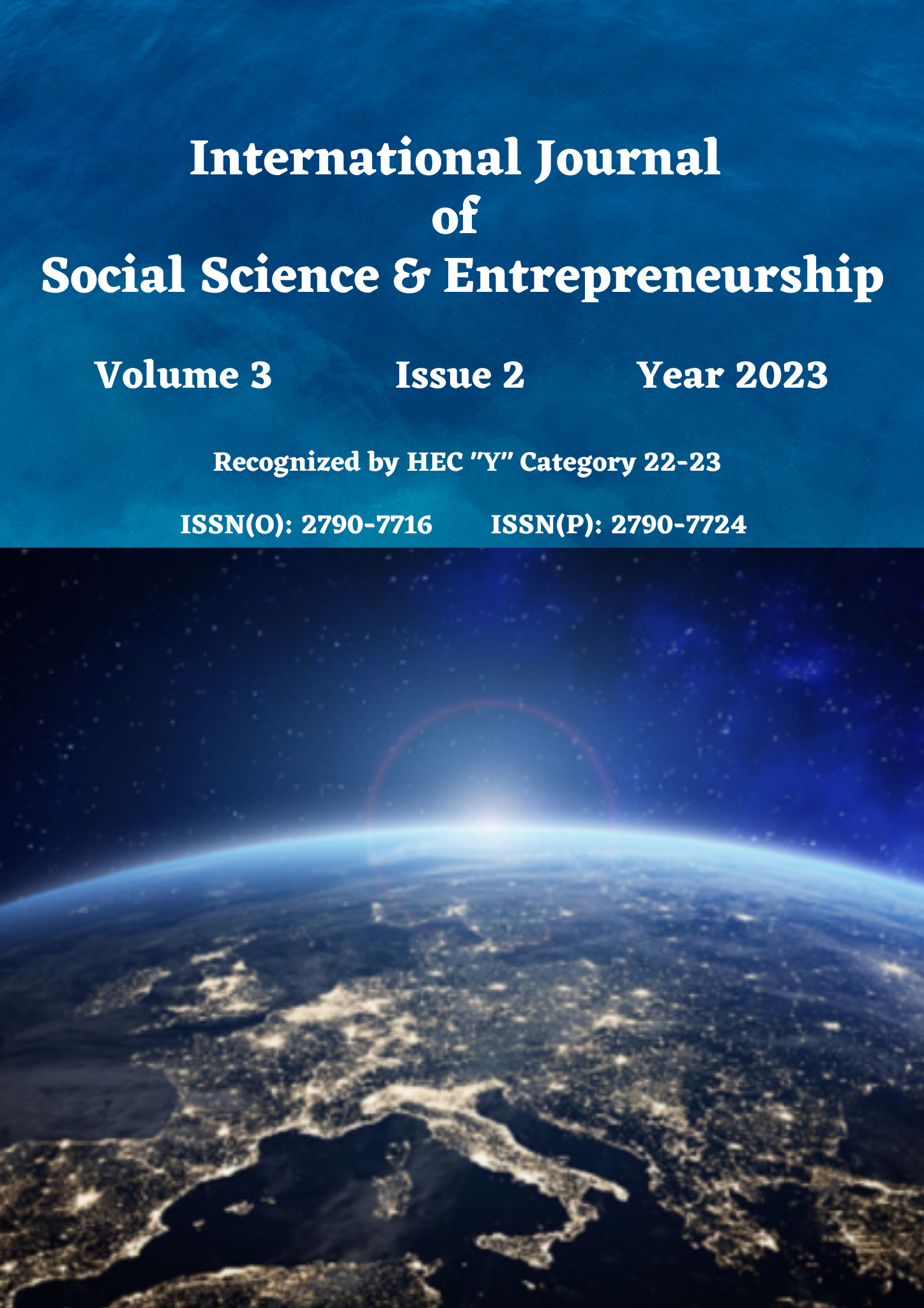 Downloads
How to Cite
Fazal, S., & Muhammad Shaiq. (2023). Green Human Resource Management Practices in Banking Sector of Pakistan: An exploratory Study . International Journal of Social Science & Entrepreneurship, 3(2), 251–274. https://doi.org/10.58661/ijsse.v3i2.147