Elementary Teachers' Perceptions and Practices of Real-life Application of Mathematics: A Case of a Private School in Karachi
Keywords:
elementary mathematics, real-life applications, teacher training
Abstract
Mathematics is a practical subject and is very important for developing problem-solving skills in learners that will help them in their everyday lives. Nonetheless, it is an unpopular subject among the school learners due to its complexity and existing teaching pedagogies. Also, it is believed that teachers' practices are influenced by their perceptions. Therefore, this study endeavoured to explore the perceptions and practices of elementary mathematics teachers regarding the real-life applications of mathematics. Using a case study approach, mathematics teachers from one private sector school were participants in this research. Data collection tools included individual semi-structured interviews with elementary mathematics teachers to uncover their beliefs and classroom observations to gauge their practices. Thematic analysis was employed to analyse the qualitative data collected. Prominent findings illustrated that teachers' perceptions and understanding of real-life applications of mathematics are limited and are applied minimally in their instructions, while traditional teaching methods dominate the classroom environment. Importantly, participating teachers emphasized the need for teacher training programs focusing on real-life applications in teaching of mathematics. The findings also highlighted that the teachers, school administration, and teacher trainers should work together to revise and adapt pedagogical approaches to effectively integrate real life applications of mathematics into the lessons, enhancing students' mathematical understanding.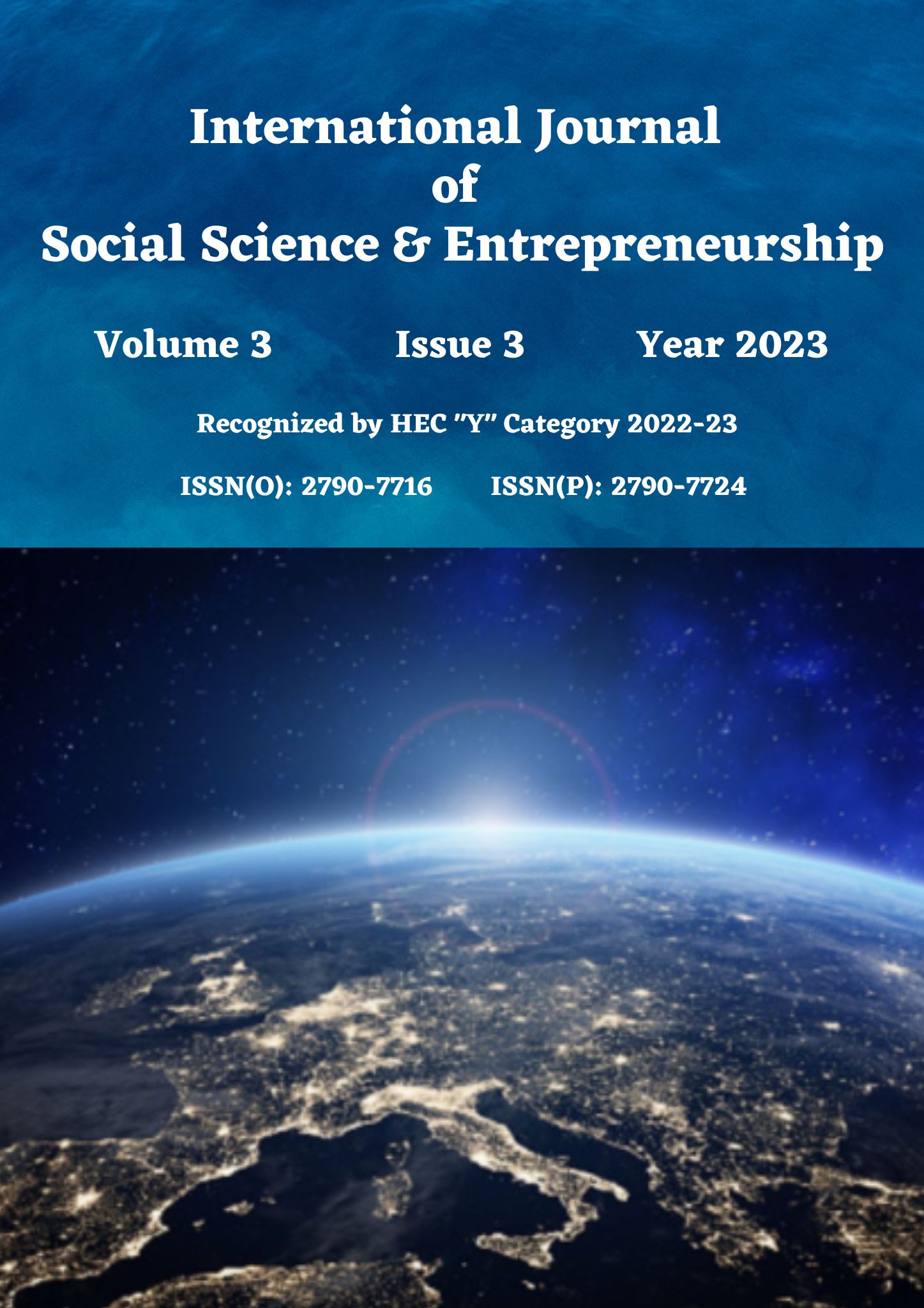 How to Cite
Quratulain Ghulam Abbas, & Zehra Habib. (2023). Elementary Teachers' Perceptions and Practices of Real-life Application of Mathematics: A Case of a Private School in Karachi. International Journal of Social Science & Entrepreneurship, 3(3), 222–242. https://doi.org/10.58661/ijsse.v3i3.199