CPEC: Challenges, Opportunities and Socio-Economic Impact on The Muslim World
Keywords:
CPEC, China, Muslim world, Muslim countries, Economy, Pakistan
Abstract
The China-Pakistan Economic Corridor (CPEC) is a flagship project within China's ambitious Belt and Road Initiative (BRI). It stands as a corridor encompassing road, railway and maritime infrastructure development, primarily aimed at fostering economic growth. This vast network extends its reach across the Asian continent, with Pakistan at its center, while also involving other Muslim-majority nations, including Iran, Afghanistan, Saudi Arabia, UAE, and several Central Asian States. The key promise of CPEC lies in its potential to revitalize the economies of developing countries at large and Muslim-majority nations in particular. The allure of CPEC for participating nations is evident, especially for those facing financial constraints and a dire need for infrastructure development, as it presents a lifeline for economic progress. However, beneath the surface of economic opportunity, there loom socio-economic challenges that warrant careful consideration. These challenges have the potential to impact the relationships between Muslim-majority countries and the Western world, with a specific focus on the Middle Eastern countries. It is within this complex and dynamic context that this research article seeks to provide a comprehensive analysis. The article intends to shed light on two fundamental aspects: firstly, it aims to gauge the willingness of Muslim-majority countries to become integral parts of the CPEC project, evaluating the extent to which they embrace this economic endeavor. Secondly, the research delves into China's role in the region by examining how its economic support and infrastructural development initiatives influence Muslim-majority states. This examination is critical for understanding the opportunities and challenges that the CPEC project presents to the Muslim world and its relationships with the West, especially Middle Eastern nations.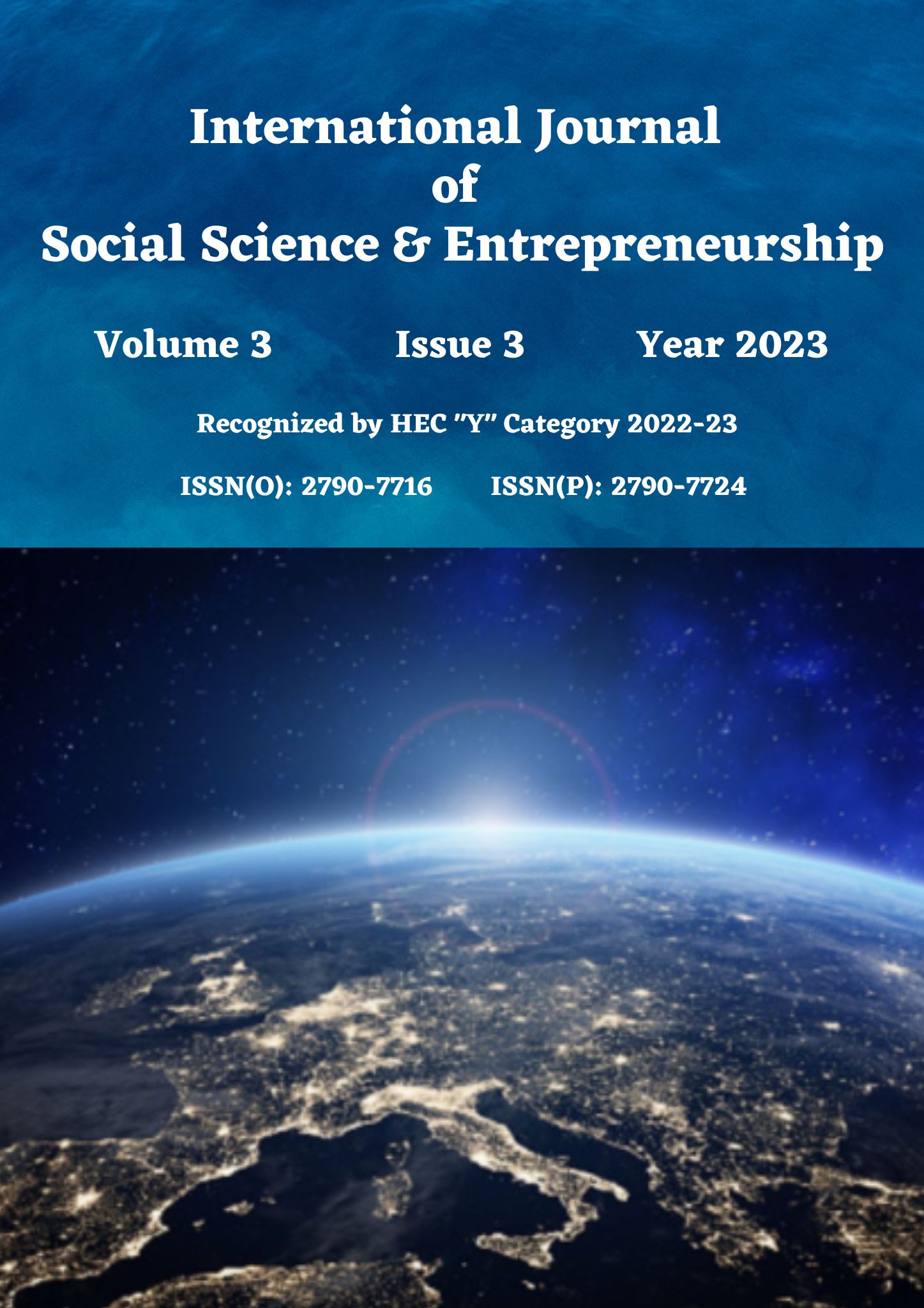 Downloads
How to Cite
Suwaibah Qadri, Muhammad Habib, & Muhammad Salim. (2023). CPEC: Challenges, Opportunities and Socio-Economic Impact on The Muslim World. International Journal of Social Science & Entrepreneurship, 3(3), 257–271. https://doi.org/10.58661/ijsse.v3i3.201