Influence Unveiled: Exploring the Power of Digital Influencers for eWOM and Shaping Follower's Purchasing Intentions
Keywords:
Digital Marketing, Influencer Marketing, Content Quality, Purchase Intention, Media Dependency Theory, eWOM
Abstract
Drawing upon Media Dependency Theory, the study examines the emergence of digital influencer's trustworthiness from antecedents i-e content value and influencer's credibility between, as well as the impact of trustworthiness on the follower's purchase intention while evaluating the perceived value as a moderator between this relationship. The sample size was 346 respondents, and the data came from Pakistani social media users who were actively following influencers on content platforms. Data was analyzed using the partial least squares- structural equation modelling (PLS-SEM) method. The findings revealed a significant and positive association between followers' intention to buy endorsed brands and their perception of trust. Additionally, it has been demonstrated that content value and influencer's credibility have an imperative impact on how trustworthy a digital influencer is perceived. The results also indicated the substantial moderation impact of perceived value. The study is one of the few of its type that draws upon media dependence theory for brands and establishes the efficient influencer marketing practices to have a strong eWOM (electronic word of mouth) in Pakistan, by doing so it makes a significant contribution to the literature on digital marketing. The outcomes of the study contribute to the existing body of knowledge of digital marketing as well as marketing. Additionally, the findings also offer real time practical implications for brands and businesses, particularly digital enterprises, by helping them better understand and put influencer marketing strategies into practice to assure success in their endeavors.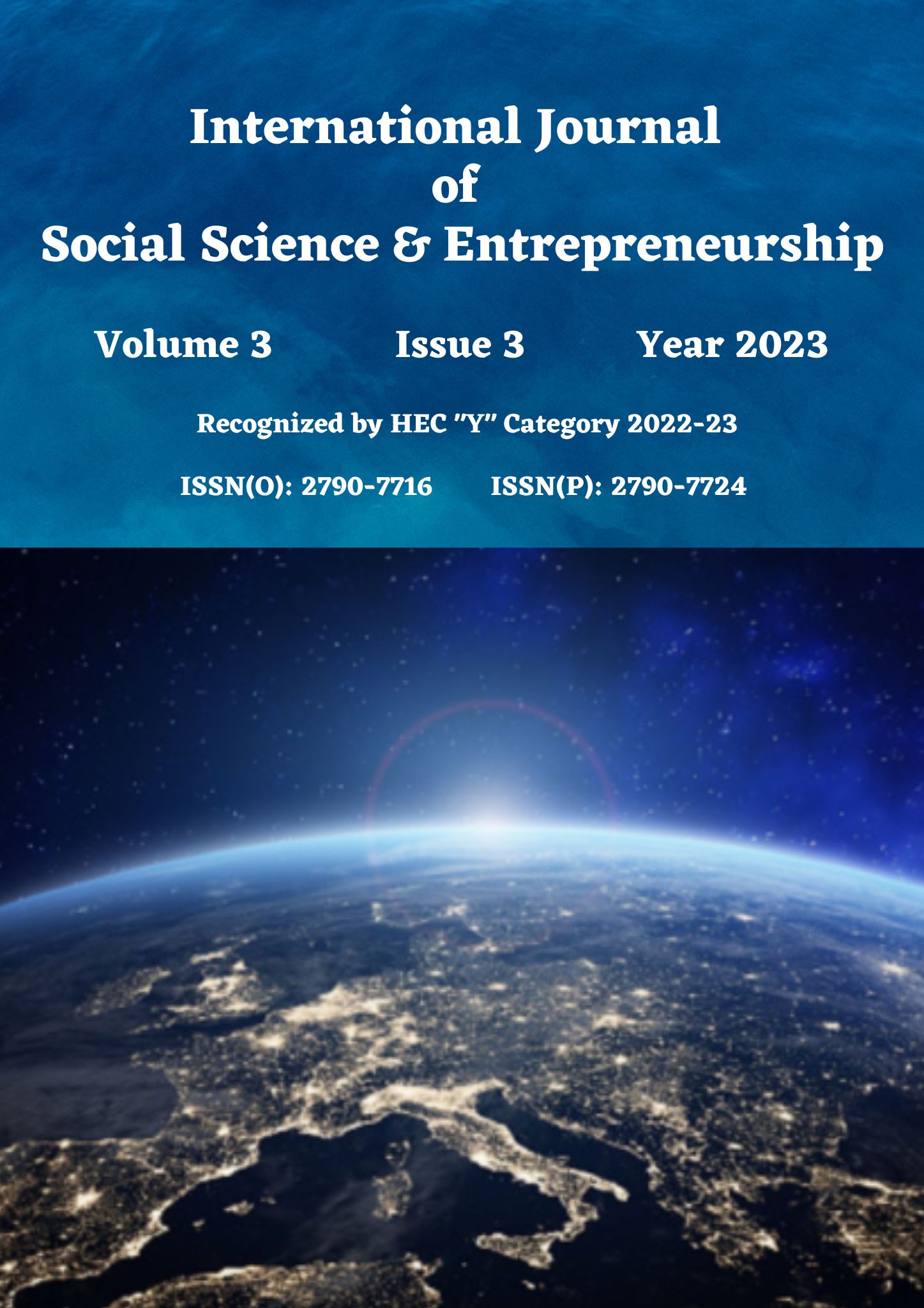 Downloads
How to Cite
Aizaz Ahmad Malik, Zoya Wajid Satti, Noman Bashir, & Nasir Munir. (2023). Influence Unveiled: Exploring the Power of Digital Influencers for eWOM and Shaping Follower's Purchasing Intentions. International Journal of Social Science & Entrepreneurship, 3(3), 295–312. https://doi.org/10.58661/ijsse.v3i3.203