A Nexus Between Political Instability & International Tourism Demand
Keywords:
Tourism Demand, ; Political instability, POLS Regression, Gravity model
Abstract
The tourism industry promotes a country's economic growth and creates a positive destination image. However, tourism demand is sensitive to many factors, especially the political stability of destination countries. The purpose of this study is to evaluate the impact of political instability on international tourism demand. To this end, this study
implied two-dimensional analyses using the gravity model through pooled ordinary least square (POLS) estimator. We pay special attention to tourism demand distribution by employing a data set of 200 destination countries between 1995 and 2020. Our empirical results depict that political instability in destination countries finds a negative
effect on international tourism demand. Moreover, a radical decline in GDP is observed in the sub-period of 2006–2020 due to the global financial crisis and its aftershocks, which badly affect tourists' attraction to destination countries. This study offers new insights for tourism policymakers and businesses.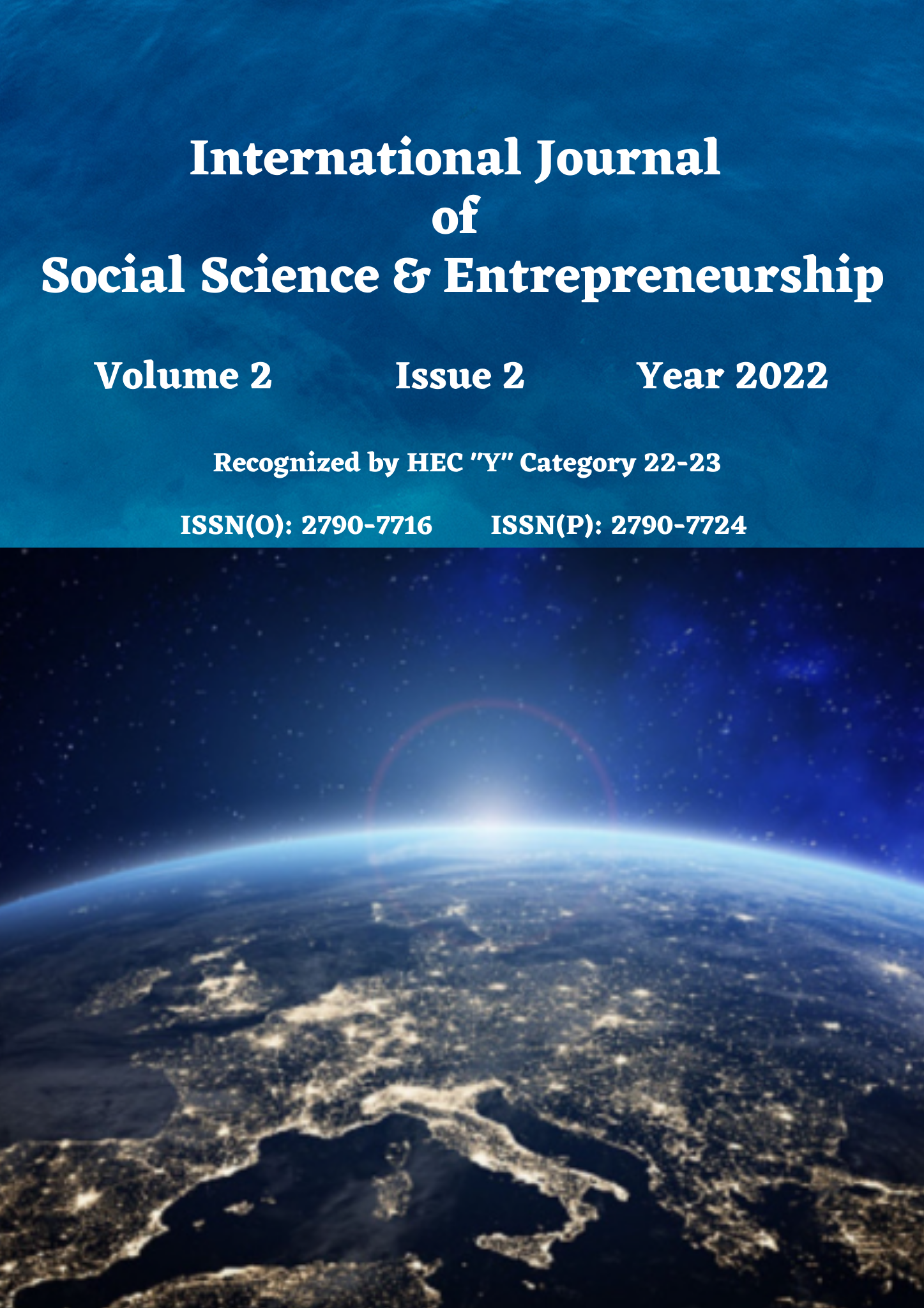 Downloads
How to Cite
Shaikh, A. ul H. ., Abbasi, A. R., Raza, A. ., & Shaikh, H. . (2022). A Nexus Between Political Instability & International Tourism Demand. International Journal of Social Science & Entrepreneurship, 2(2), 297–312. Retrieved from https://ijsse.salmaedusociety.com/index.php/ijsse/article/view/32