The Effect of Firm Size, Investment Opportunity Set, and Capital Structure on Firm Value
Keywords:
Firm size, Investment Opportunity Set, Capital Structure, Firm value
Abstract
The purpose of this study was to examine how business size, investment opportunity set, and capital structure all affect the value of the company. Explanatory research was conducted for this study, which used secondary data in the form of financial statement data from companies in the banking sector listed on the Pakistani Stock Exchange for the ten years 2010–2019. Twenty-seven businesses were selected for the samples throughout the previous ten years using the purposive sampling technique. The AMOS application and the path analysis approach were both employed in this investigation. The findings of this study revealed that firm size and opportunity to invest set had a significant impact on firm value, whereas capital structure had no impact on firm value. This research suggests that investments, particularly in the banking sector, should have a solid foundation. Additionally, it is essential to evaluate several factors for listed firms, such as the size of the business and the range of investment opportunities, as it has been demonstrated that these factors can greatly increase a company's worth. Because it had no impact on the firm's value, the capital structure should be determined in the interim.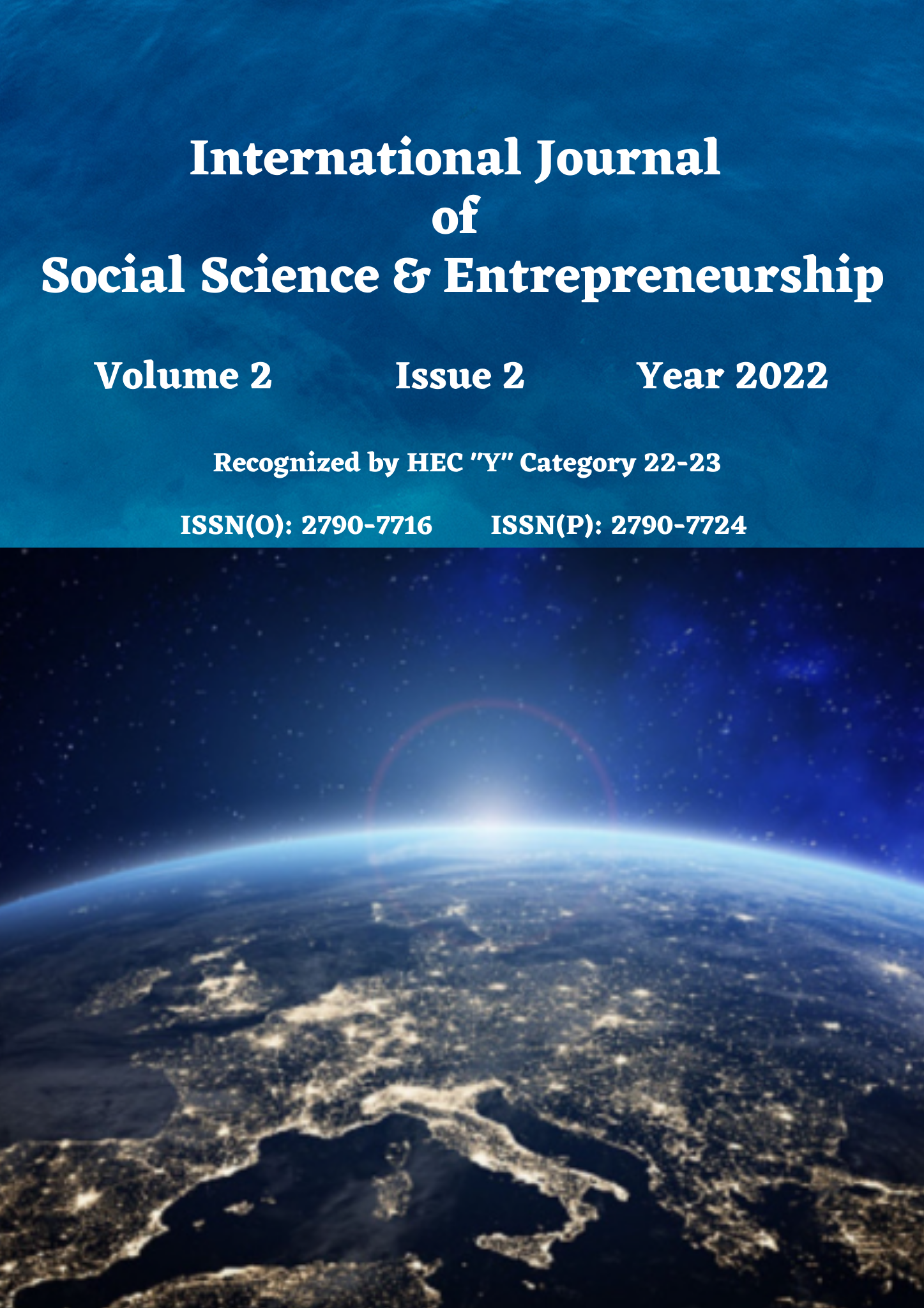 Downloads
How to Cite
Fakhr e Alam Afridi, Yousaf Khan, Dr. Sheeba Zafar, & Ms. Bushra Ayaz. (2022). The Effect of Firm Size, Investment Opportunity Set, and Capital Structure on Firm Value. International Journal of Social Science & Entrepreneurship, 2(2), 32–46. https://doi.org/10.58661/ijsse.v2i2.42