Impact of Critical Factors on Entrepreneurship Development: Evidence from Business Incubation Center of Pakistan
Keywords:
Critical Factors, University Business incubation center, Entrepreneurship development
Abstract
The purpose of the research is to investigate the effect of the business incubation critical factor on entrepreneurship development in university business incubation centers. The research design used in the study was descriptive. 228 managers of business incubators at Pakistani public and private institutions made up the study's sample. Through a cross-sectional survey, data from incubator managers were gathered using a standardized questionnaire. Smart-PLS 3.3.3 for structural equation modelling (SEM) was used to evaluate the data. The research revealed that infrastructural facilities, management support, training & development, financial support, and networking had a positive significant effect on entrepreneurial development. The study offers a number of theoretical and practical ramifications for academics, government agencies, and business professionals in developing nations who must take into account the essential elements for the growth of entrepreneurship.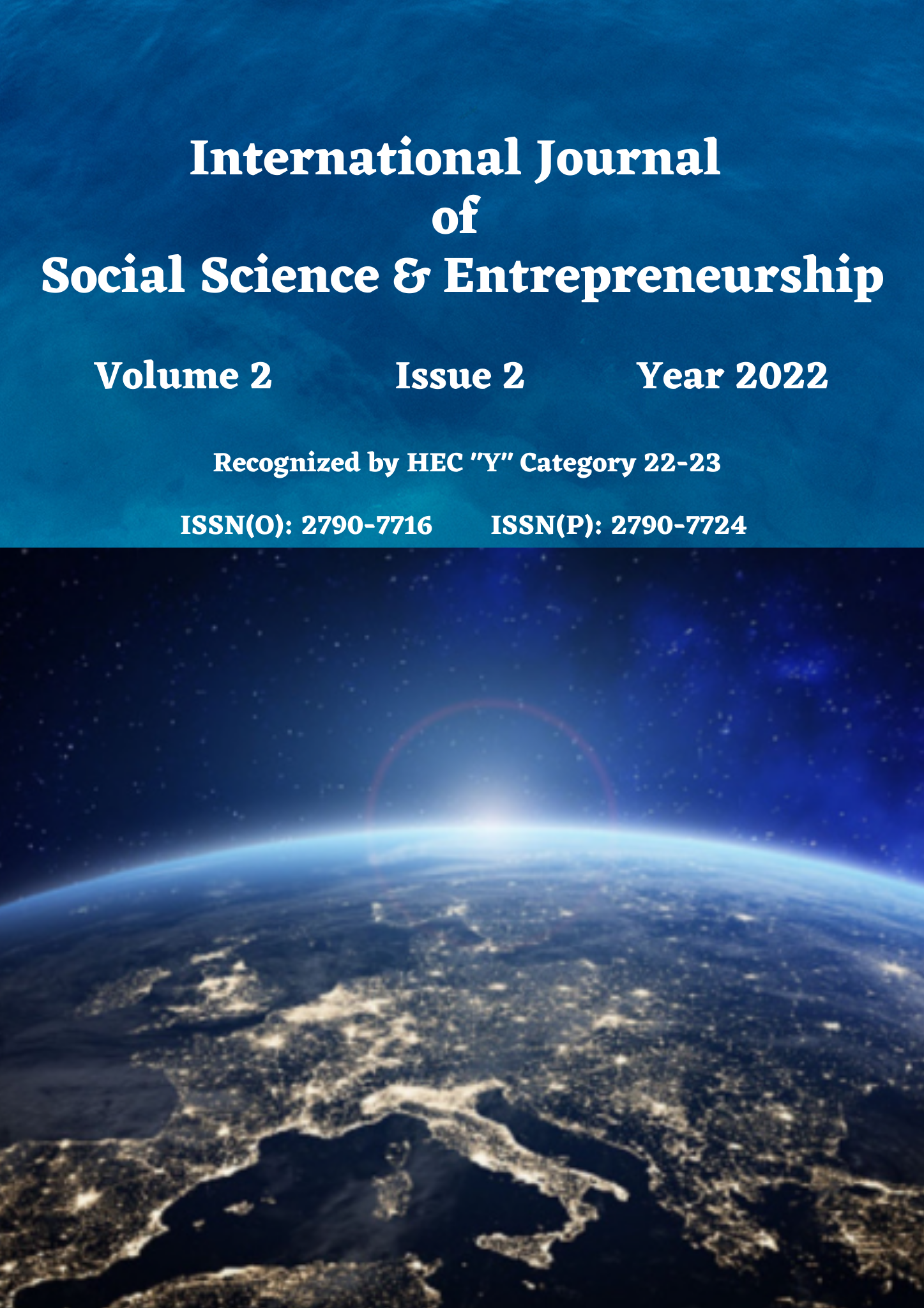 Downloads
How to Cite
Shah Hussain Awan, Dr. Fahad Sultan, & Dr. Arif ud din. (2022). Impact of Critical Factors on Entrepreneurship Development: Evidence from Business Incubation Center of Pakistan. International Journal of Social Science & Entrepreneurship, 2(2), 72–95. https://doi.org/10.58661/ijsse.v2i2.43