Coping Strategies for English Language Speaking Anxiety among BS English Students of a Public Sector University in Karachi.
Keywords:
Second language, First Language, Speaking Anxiety, Code Switching, Anxiety Communication Apprehension, Fear of Negative Evaluation
Abstract
This study aims to find out the coping strategies used by the BS English students of a public sector university in Karachi. The present research is an attempt to bring into limelight those behaviors which cause speaking anxiety in students and the coping strategies which are used by them. This information may lead to open the forum for suggesting new coping techniques which would lead to lower the anxiousness related to speaking English language among users and learners. The research was qualitative in nature and used an open-ended questionnaire to take the detailed responses of 47 participants (12.5% males and 87.5% females). Participants were selected from a public sector university in Karachi. This study used the focused group convenient sampling technique. The findings revealed that regular practice, instructors' guidance, code switching from L2 (English) to L1 (Urdu) are the coping strategies used by the students. The research also discovered the major factors which make the learners anxious such as low self-esteem, rude behavior of teachers, and fear of making mistakes due to peer pressure. Additionally, the major reason for English language speaking anxiety reported by the students is inflexibility of language teacher.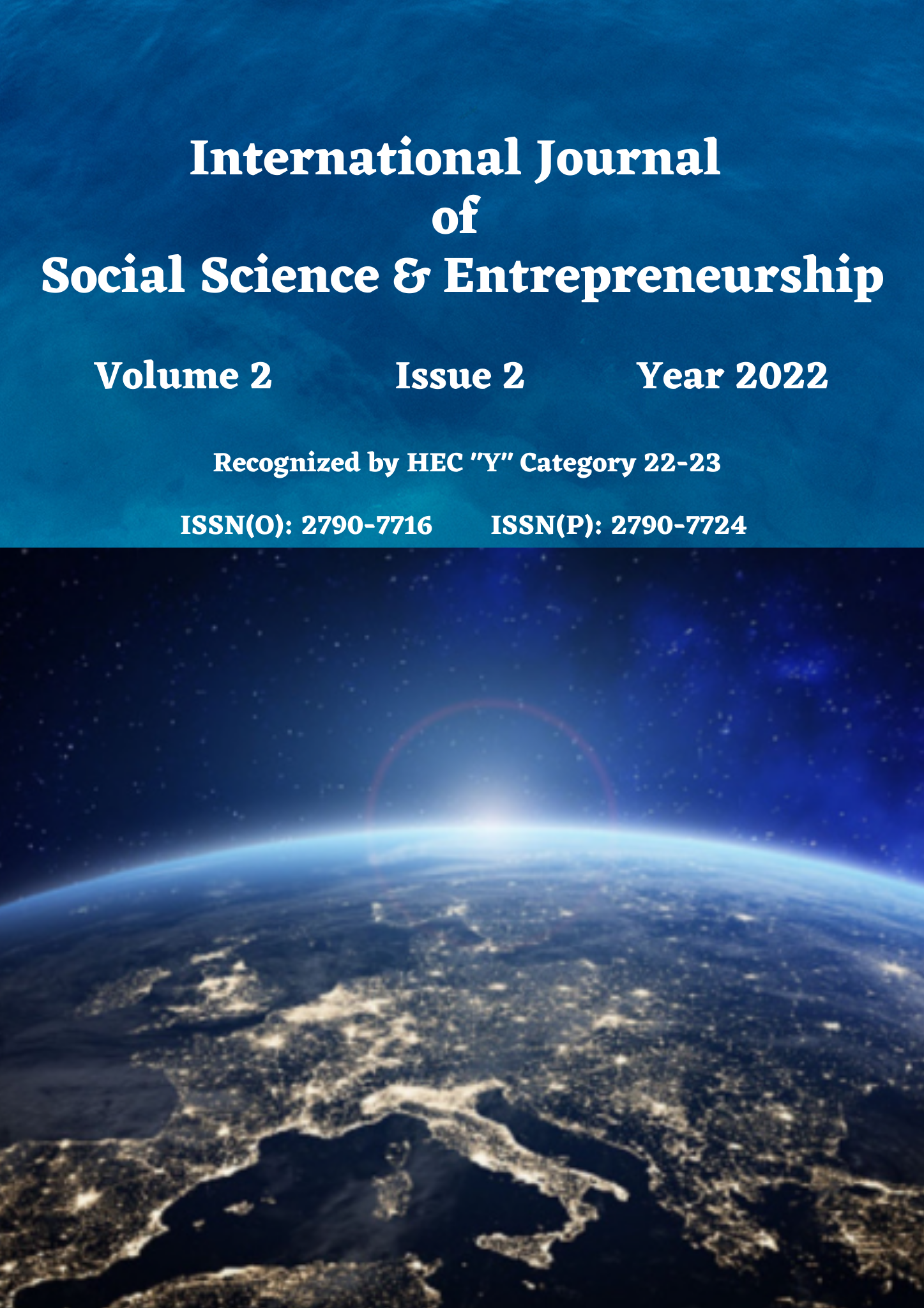 Downloads
How to Cite
Kalwar, S. A. ., Yasmeen, S. ., Manzoor , H. ., & Khan, M. M. . (2022). Coping Strategies for English Language Speaking Anxiety among BS English Students of a Public Sector University in Karachi. International Journal of Social Science & Entrepreneurship, 2(2), 147–166. Retrieved from https://ijsse.salmaedusociety.com/index.php/ijsse/article/view/44