Evaluation of the Causes of Interest Decline in the Subject of Chemistry amongst Secondary and Higher Secondary School Students in Karachi Pakistan
Keywords:
Scope of Chemistry, Diminishing Student's Interest, Causes and Affects, Quantitative Approach
Abstract
This study aim to determine why high secondary and higher secondary school students are losing their interest in Chemistry. This comparative study polled 450 secondary and higher secondary school students from a private institute of Karachi East. Descriptive analysis was done Using SPSS, result showed that secondary school (grade 10) and higher secondary school (grade 11) students are less interested in chemistry but grade 12 students acted inconsistently. Most students of grade 12 were delighted with grade 11 chemistry's numerical-based themes, while others struggled with equations and IUPAC names in second year. The study began with interviews of first-year students (grade 11), only 10 out of 450 interviewees named chemistry as their favorite subject. Students find chemistry to be a tough subject and not career-related. Personal trait and choice decreased pupils' interest in Chemistry. Students believe that atomic structure, electron location, reaction mechanism, and orbital forms are hypothetical, making it harder to understand. They find experimental chemistry more intriguing because they can see what they are doing. The board syllabus experiments have distinct subjects from the theory syllabus. Audio-visual tools for conceptual learning, trained chemistry teachers, and seminars on "the professional scope of Chemistry courses" might assist improve students' interest in chemistry.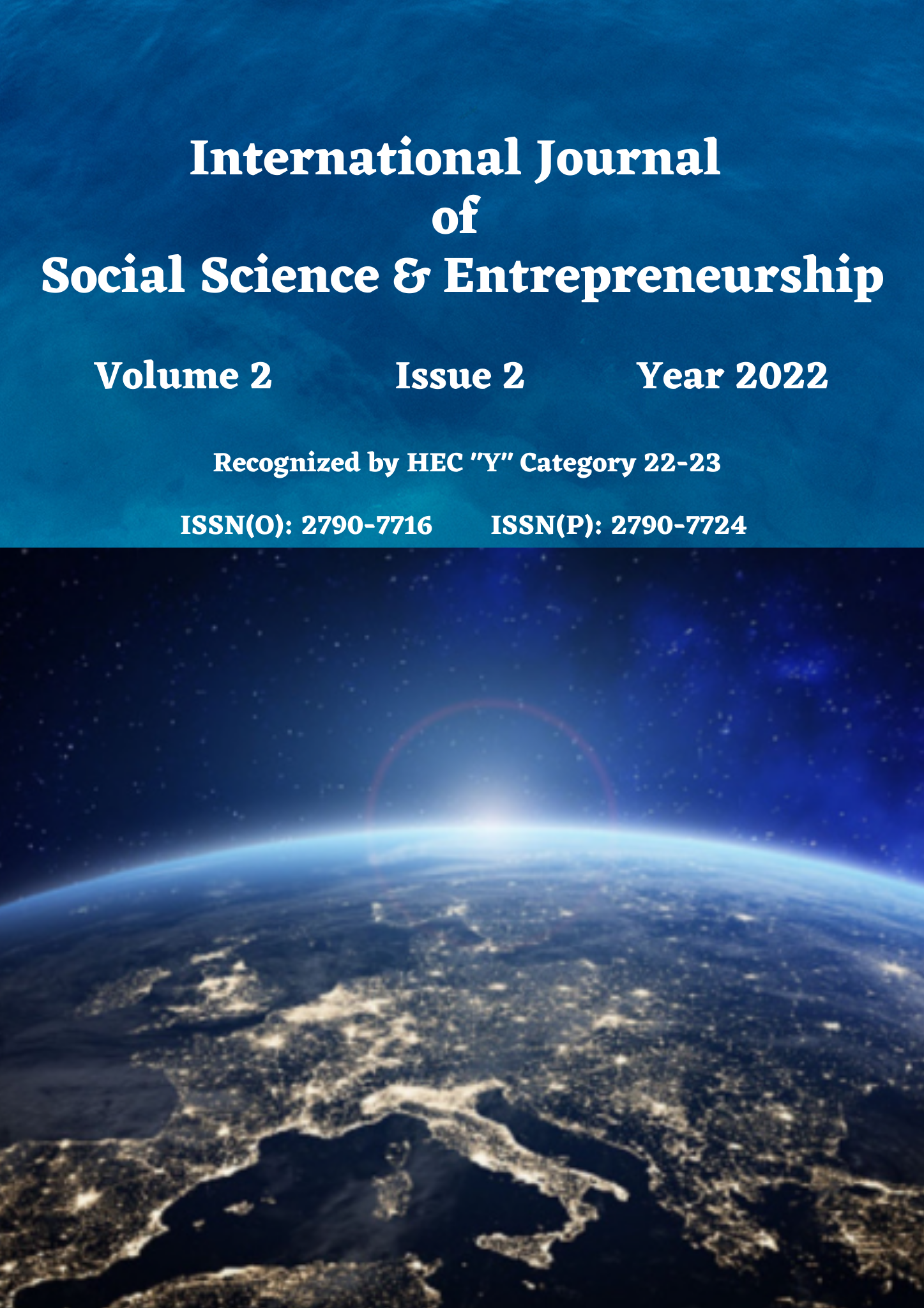 Downloads
How to Cite
Naeem, S. ., Ali, D. Z. ., & Ahmed, D. N. . (2022). Evaluation of the Causes of Interest Decline in the Subject of Chemistry amongst Secondary and Higher Secondary School Students in Karachi Pakistan . International Journal of Social Science & Entrepreneurship, 2(2), 175–184. Retrieved from https://ijsse.salmaedusociety.com/index.php/ijsse/article/view/48