Managing E-Recruitment in Pakistani organizations: Cost and time efficient approach to create HR Value leading to Business Value
Keywords:
E-Recruitment in Pakistan, Hiring Variables, Cheating Issues in E-Recruitment, Education Level in the Implementation of E-Recruitment, Age Factor in the Implementation of E-Recruitment, Issues of E-Recruitment, Challenges of E-Recruitment
Abstract
The results of managing e-recruitment in various organizations assessed the delicate fashion of online process-looking activities, which increased significantly. Five motivators of job seekers have been recollecting on this take a look, "Time-saving" is the top motivator, followed by the way of "surfing extensive places of employment", "global employment pool", "easiness" and "value-effective", respectively. These motivators encourage job seekers to go online to look for employment. The study recommends that HR practitioners be more aware and focus on online recruitment in Pakistan to attract many able-bodied personnel in less time. Invest more in developing online recruitment devices to get big go back on funding in a long way for cost-effective strategies. Technology has become an essential factor for a business community; e-recruitment also plays a vital role in the development of a talent pool for an organization. E-Recruitment thus helps to create the value of human resources, which can align and achieve business value. This paper aims to examine factors that are affecting the implementation of e-Recruitment in Pakistan. This research is based on four elements: age, education, cheating insecurity, and lack of information. It reveals that age, cheating issues, and low intake affect the implementation of E-Recruitment in Pakistan, whereas education level does not have any impact. This research will provide a framework for an organization to work accordingly and start implementing e-Recruitment in Pakistan, which is essential in a modern era of technology.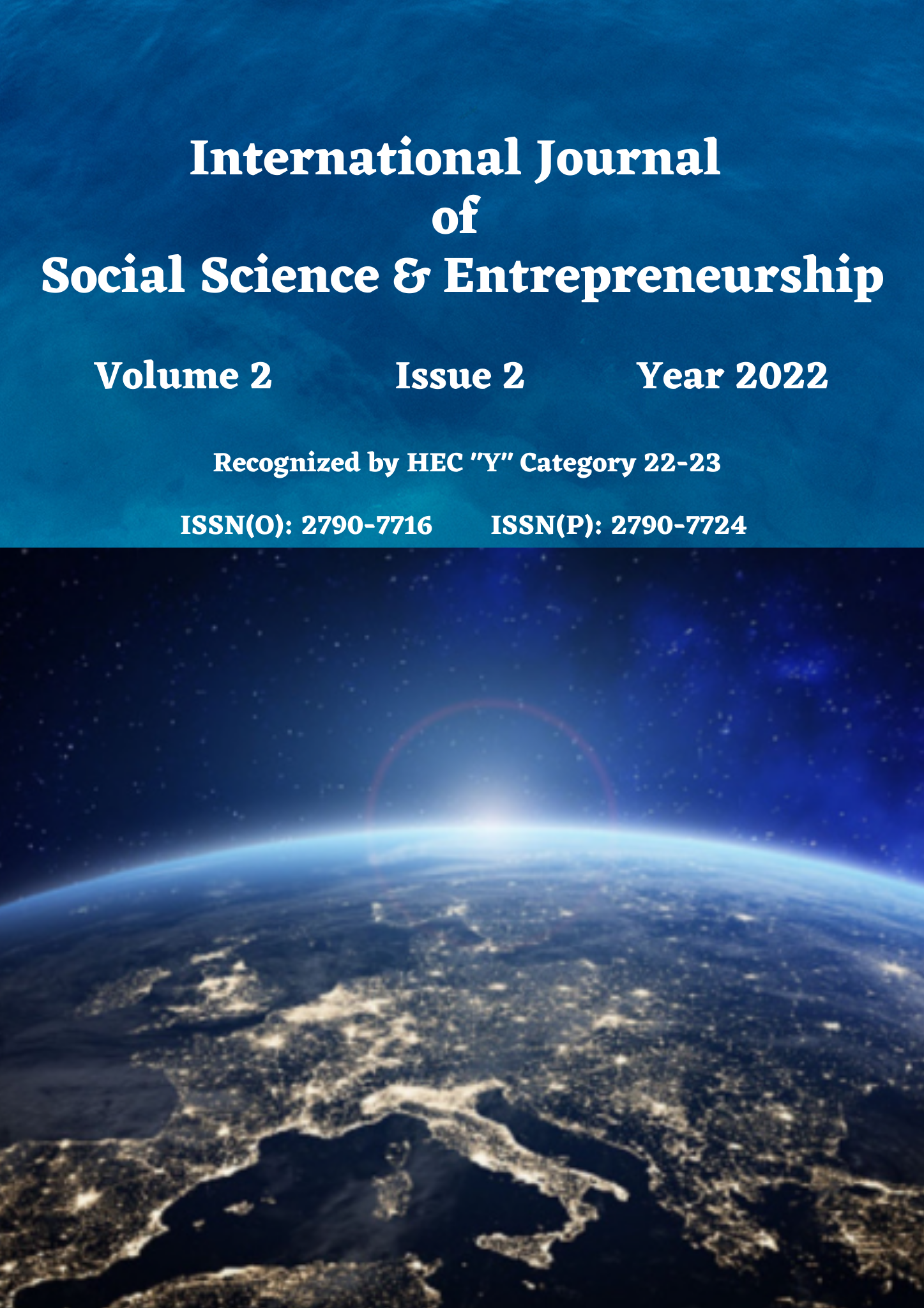 Downloads
How to Cite
Baig, D. M. D. ., Wajidi, D. F. A. ., Farooq, K. ., Rehan, . E. W., & Saeed, D. . (2022). Managing E-Recruitment in Pakistani organizations: Cost and time efficient approach to create HR Value leading to Business Value. International Journal of Social Science & Entrepreneurship, 2(2), 185–201. Retrieved from https://ijsse.salmaedusociety.com/index.php/ijsse/article/view/49