An Analysis of Teachers' Insight on Continuous Assessment Practices
Keywords:
Assessment, Continuous Assessment, College Teachers
Abstract
The role of students' continuous assessment is crucial for the improvement of their performance. Therefore, it is vital for teachers to have a firm belief in conducting a robust continuous assessment of their students. The present study aimed to gauge the teacher's outlook regarding their students' continuous assessment. The objectives of the study were to investigate the level of teachers' perception regarding the practices of continuous assessment and examine the difference between the teachers' perceptions on continuous assessment concerning their demographic variables. A simple random sampling technique was used for the collection of the data. The data were collected from public sector college teachers of Multan district. For the collection of data, a Likert type scale was used. The study sample consisted of total 300 teachers comprising 114 male and 186 female college level teachers. For the analysis of data, mean score, percentage, standard deviation, z-test, and ANOVA statistics were employed. Data analysis revealed that continuous assessment improves students' learning skills and has positive effects on learners. On the basis of findings, the study recommends that valid and reliable criteria for continuous assessment should be provided to all the teachers in colleges to be taken as a benchmark by the teachers and that teachers should employ new teaching methods in their classrooms for a better understanding of their students.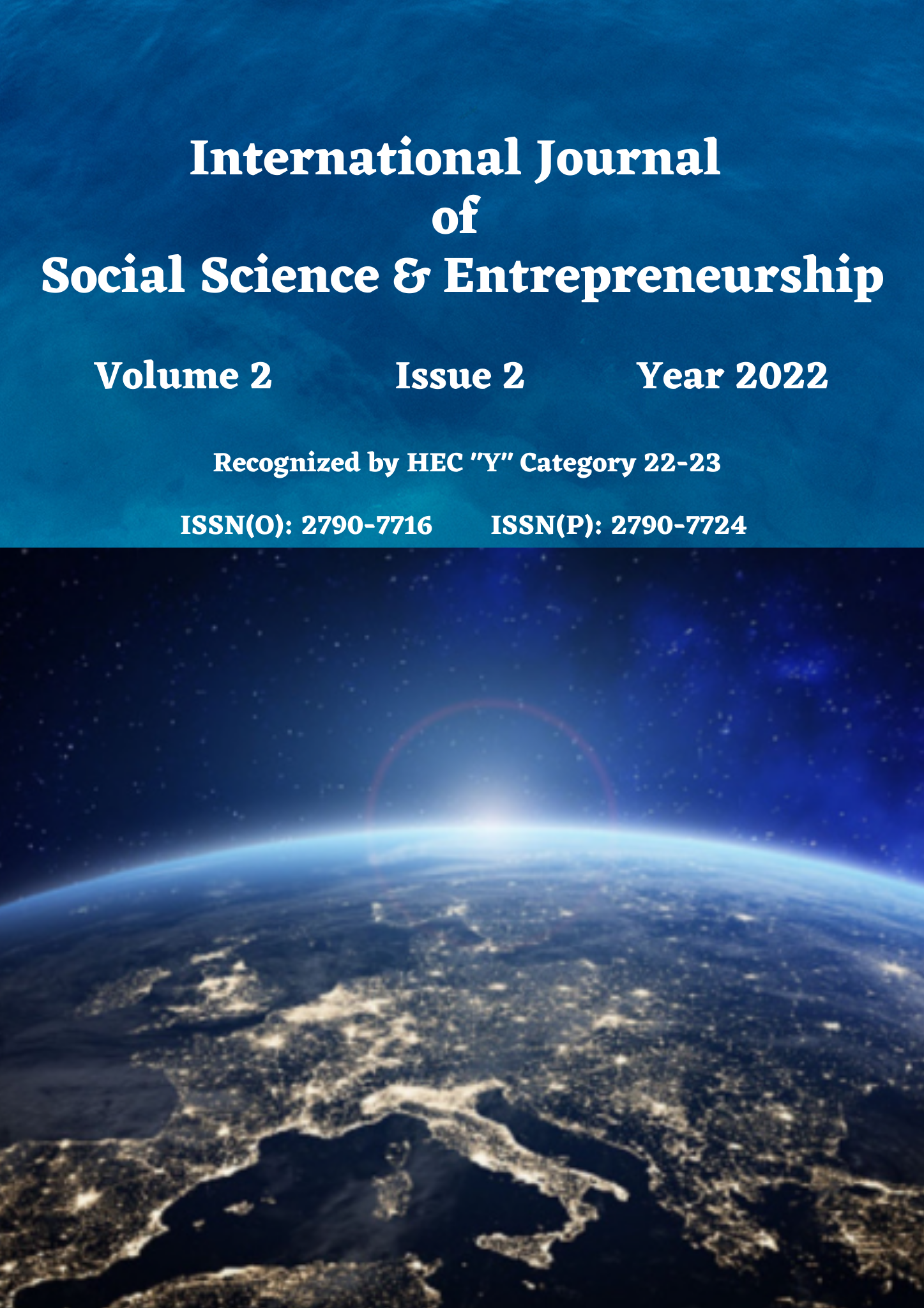 Downloads
How to Cite
Saleem, A. ., Deeba, D. F. ., Raza, D. M. A. ., & Iqra Shaheen. (2022). An Analysis of Teachers' Insight on Continuous Assessment Practices. International Journal of Social Science & Entrepreneurship, 2(2), 266–281. Retrieved from https://ijsse.salmaedusociety.com/index.php/ijsse/article/view/55