The The influence of potential outcome on entrepreneurs' decisions to participate in Crowdfunding in Pakistan (Karachi)
Keywords:
Economic benefit, convenience, transaction process, perceived benefits, entrepreneurs, Crowdfunding
Abstract
Crowdfunding is one of the best financial technology segments and has emerged as one of the leading platforms for startups to acquire funding. This paper identifies numerous benefits of Crowdfunding and investigates the influence of various factors, i.e., economic benefit, convenience and transaction process, social media, and social support, with the mediating effects of Motivation with gender moderation on an entrepreneur's perceived benefit of having the Intention to use the crowdfunding platform. The adapted questionnaire with a sample size of 240 is used in this study to survey the entrepreneurs of Pakistan by using a convenience sampling technique. Linear regression analysis tests the hypotheses with Smart Pls 3.0 software. The findings of this study confirmed that all direct relationships have a significant relationship with the Intention to use Crowdfunding. In contrast, the moderation of effects of gender was found to have an insignificant relationship with the Intention to use a crowdfunding platform. However, the contribution and significance of the study have also been discussed.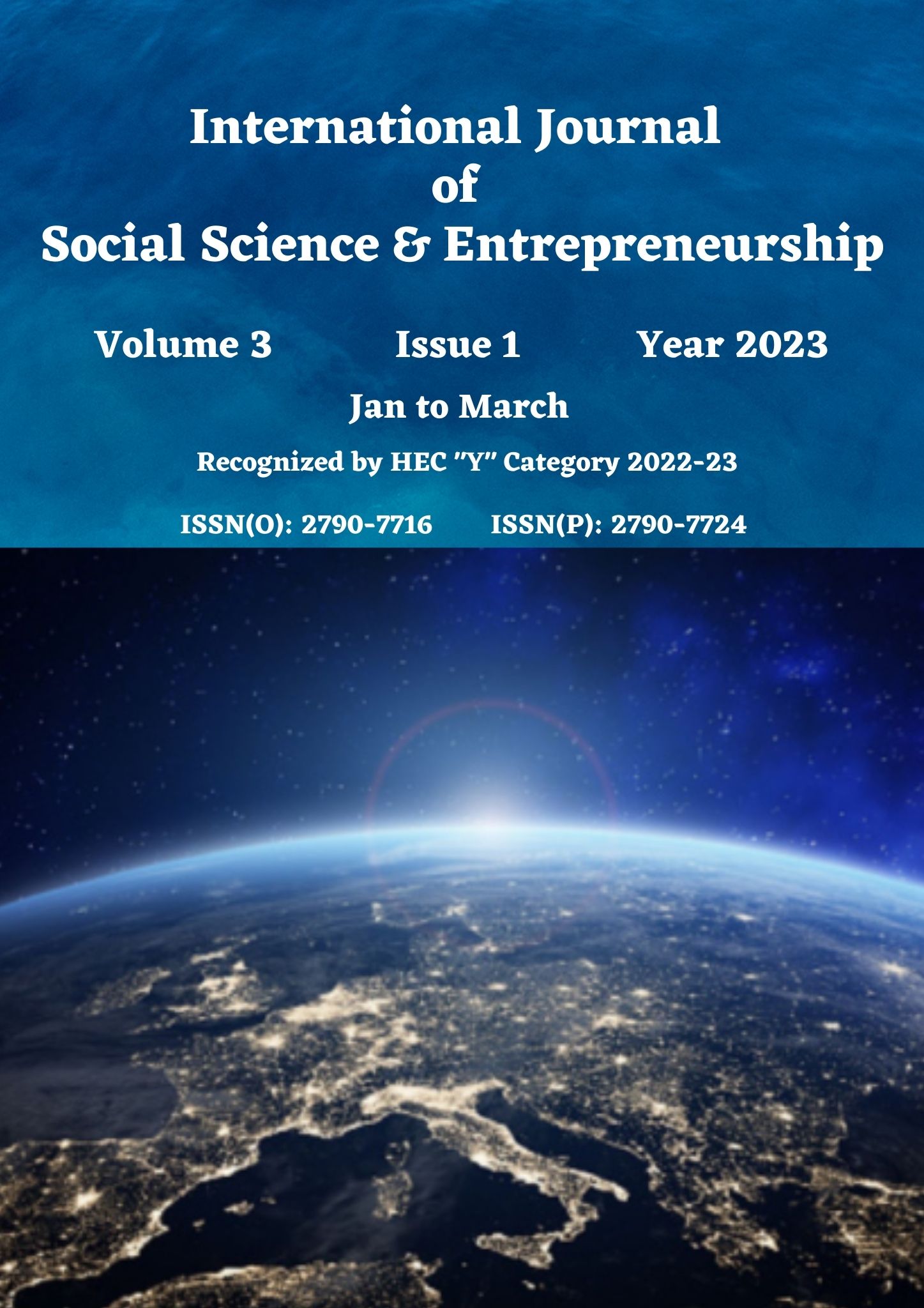 Downloads
How to Cite
Jamil, S. ., Shah, F. ., Khan, S., & Imran, I. . (2023). The The influence of potential outcome on entrepreneurs' decisions to participate in Crowdfunding in Pakistan (Karachi). International Journal of Social Science & Entrepreneurship, 3(1), 1–24. https://doi.org/10.58661/ijsse.v3i1.56