Factors Effecting On Supply Chain Management Performance in Textile Industries of Pakistan
Keywords:
Supply chain Management, Textile Industries, Supply chain performance
Abstract
Despite the Theory of (SC and SCM) attract particular attention both in the academic field and business life especially based on the globally increasing competition in various sectors, research investigating the connection of Supply chain Management tools in their PerformanceCan be found in a limited number only. SCM tools are explained as the Group of Tasks accept by the Firms to boost Management Effectively of its SC in this Research Questionnaire was Adopted according to from Past works and used in the Textiles industries of  Pakistan to Explore the Supply chain Management  Tools effects on the Textile Firms performance. This Research Examine the relations between Supply chain Management tools and Firms Performance by utilizing a Review of the textiles industries of Pakistan from different Hub of textiles industries SPSS and EViews unit root tests were applied for results.to make the results significant for our study.  This Research also related with the Supply chain management tools and organizational supply chain Performance using Bivariate correlations or multiple Regression Tests.  In the ending find that SCM Tools are related through beta (ICP_-.082) affected (CRM_-.158) negatively affected (IS 1.526) positively affected to the organization supply chain performance.  Another table in the Regression test is the higher condition index is 22.431. Further, we did a unit root test for checking stationarity.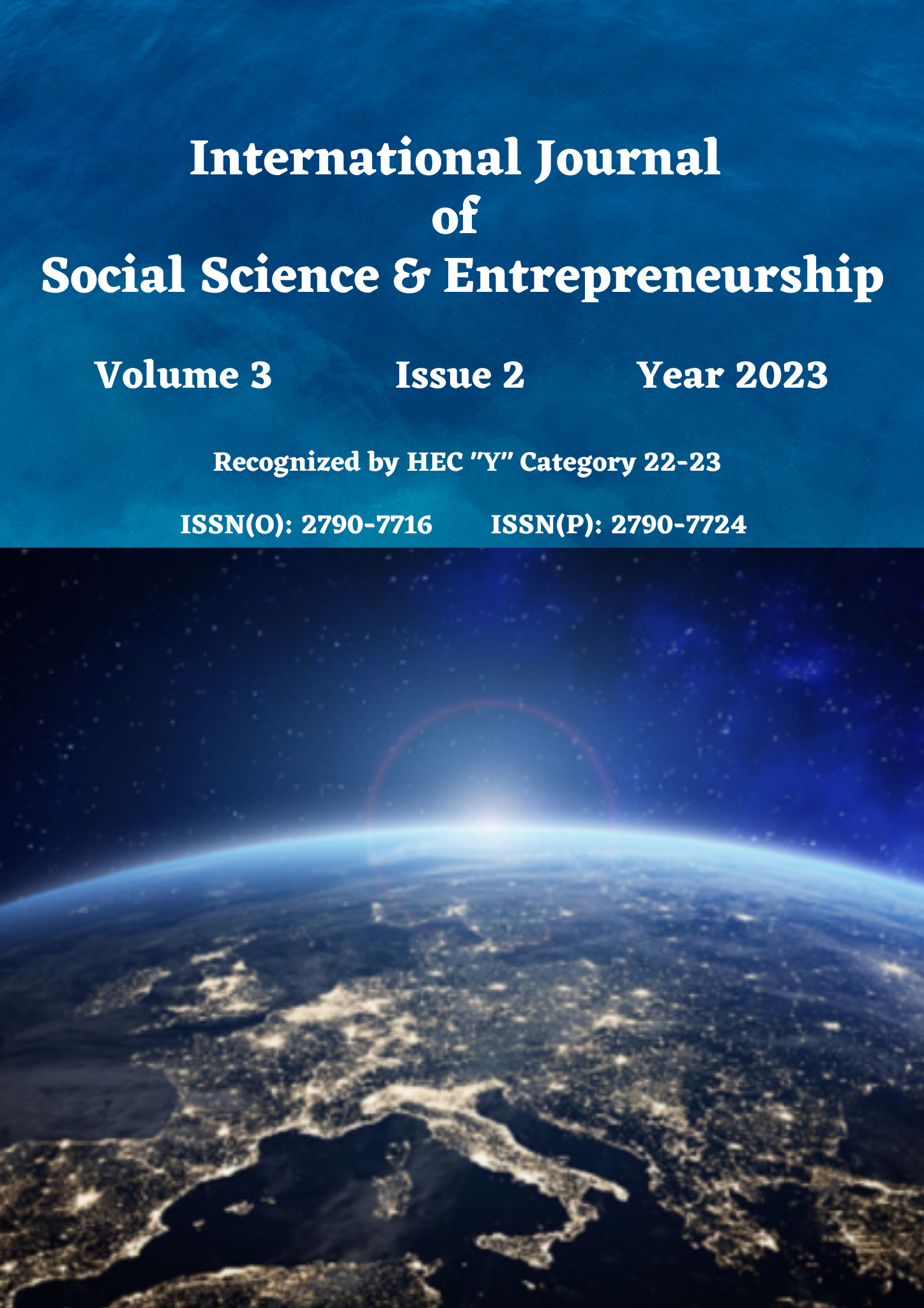 Downloads
How to Cite
Abdul Wajid, Shaikh, A. ul H. S., Hashem Ali Almashaqbeh, MHD SOBHI AL SABI, & Ali Raza. (2023). Factors Effecting On Supply Chain Management Performance in Textile Industries of Pakistan. International Journal of Social Science & Entrepreneurship, 3(2), 163–180. https://doi.org/10.58661/ijsse.v3i2.57