Perceptions of Undergraduate Students toward Civic and Ethical Education: A Case Study of Public and Private Universities
Keywords:
Undergraduate Students, Civic and Ethical Education, Public and Private Universities
Abstract
Civic education is a course of study that shapes students' personalities, conscious national endeavor and character development. Civic education attempts to increase student awareness of the country and build a feeling of patriotism. The study's primary concern is how civic and ethical values influence the student's character and moral values development. Therefore, this study analyses students' perceptions of ethical values in the civic education of Pakistan. This study is quantitative. The descriptive research method was used to gather information from undergraduate students of higher education institutions in southern Punjab. The target population of the study was all universities of Southern Punjab. A sample of 1080 students was selected randomly to collect data from public and private universities of Multan, Bahawalpur, and D.G Khan with the help of a self-developed questionnaire. On the basis of the analysis of the study, empirically, it can be said that tolerance, truthfulness and honesty, respect, patience, discipline, generosity, family ethics, and discipline are essential ethical values and should be taught at the undergraduate level.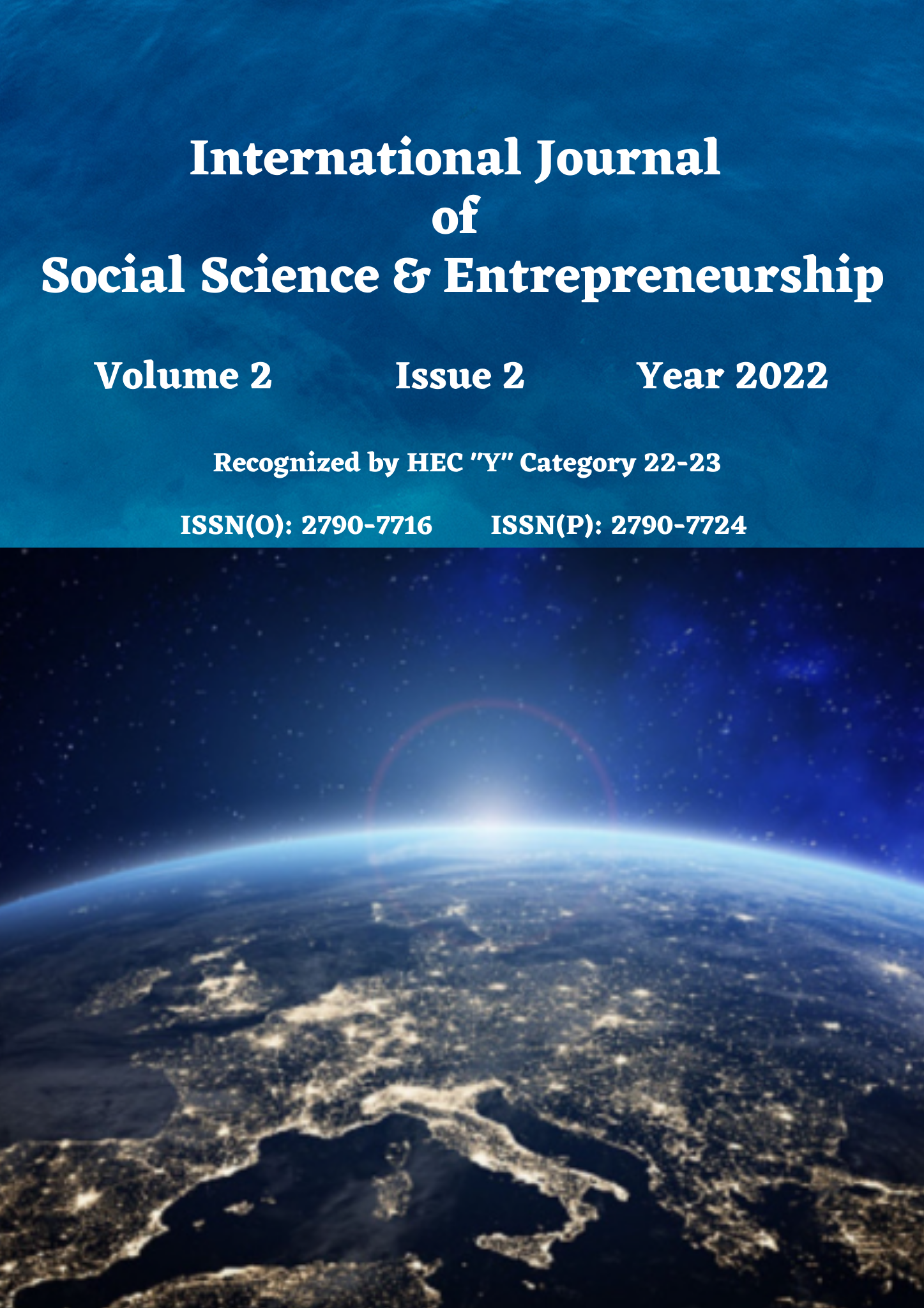 Downloads
How to Cite
Afza, F. ., & Shakir, M. . (2022). Perceptions of Undergraduate Students toward Civic and Ethical Education: A Case Study of Public and Private Universities. International Journal of Social Science & Entrepreneurship, 2(2), 282–296. Retrieved from https://ijsse.salmaedusociety.com/index.php/ijsse/article/view/62