Exploring Effect of Trust on the Agency Costs and Competitive Advantages in Credit Relationships between Banks and SMEs.
Keywords:
Interpersonal Trust, Inter-organizational Trust, Banks, SMEs, Credit Relationships, Agency Costs, Competitive Advantages, Non-Financial Advisory Services
Abstract
The purpose of current investigation is to examine the effects of interpersonal and inter-organizational trust on agency costs and competitive advantages achieved by banks and small and medium-sized enterprises working in Pakistan. The moderating variable namely non-financial advisory service has been used to augment the credit relationships. For collection of primary data, dyadic questionnaires were distributed among branch managers and credit officers and SMEs. Some Interviews have been conducted. The research results provide evidence that interpersonal and inter-organizational trust tends to decrease agency costs increasing the quality of credit negotiations. This has further impact on reduced bank's monitoring intensity enabling the stake holders to achieve competitive advantages. Non-financial advisory services further moderate significantly the credit relationships.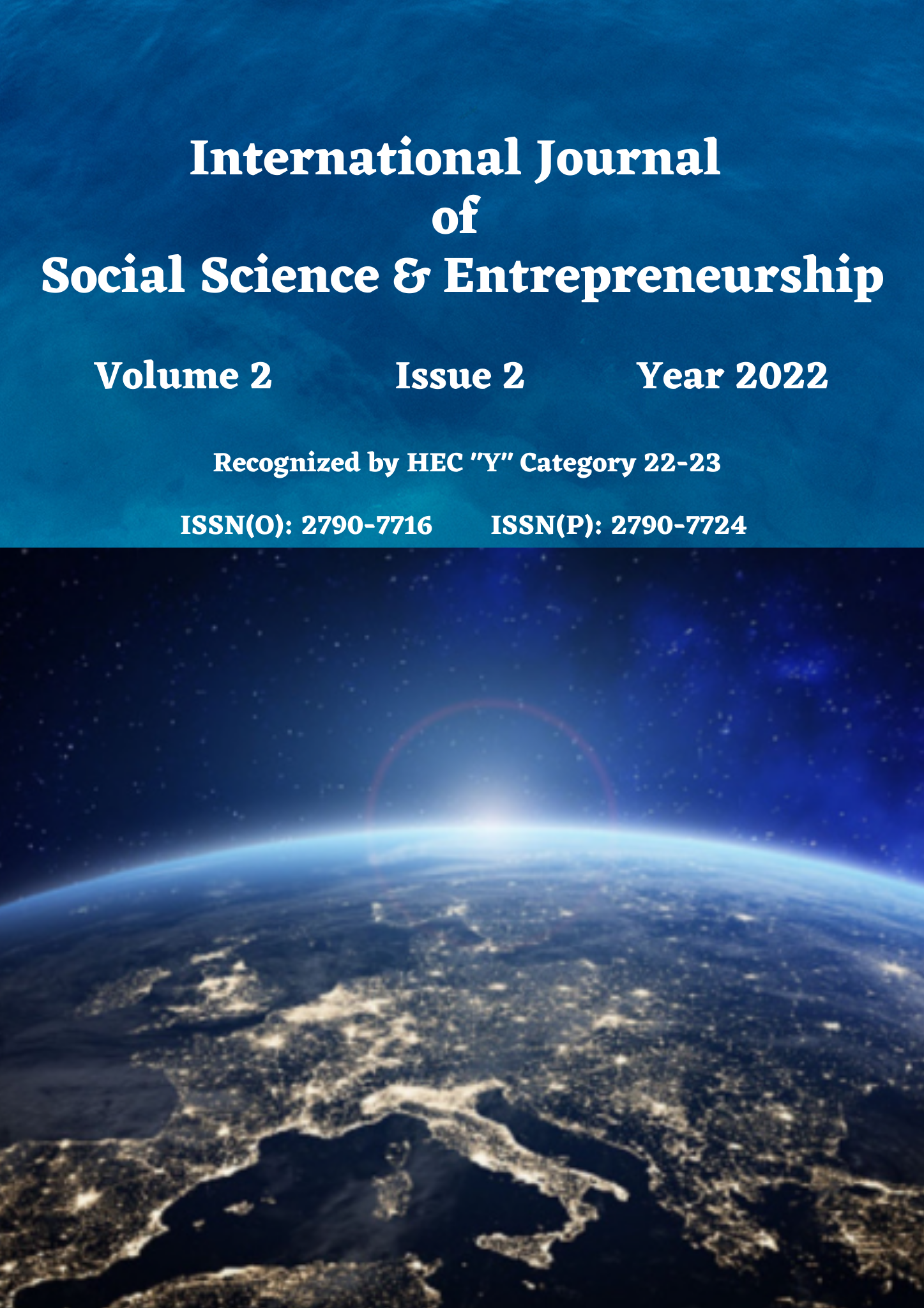 Downloads
How to Cite
Rizwan, A. ., & Akhtar, D. H. . (2022). Exploring Effect of Trust on the Agency Costs and Competitive Advantages in Credit Relationships between Banks and SMEs. International Journal of Social Science & Entrepreneurship, 2(2), 335–354. Retrieved from https://ijsse.salmaedusociety.com/index.php/ijsse/article/view/65