A Impact of Firm's Internal Factors on Payout Policy: Evidence from Manufacturing Companies in Pakistan
Keywords:
Payout Policy, Collateral Level, Firm Solvency, Firm Efficiency, Growth in Net Assets, Profitability, Capital Mixture
Abstract
The main motive of this research is to explore the link between the internal factors of the firms which affect the payout policy. The study conducted on a comparative basis, where it is identified the dependent variable an event or fact and internal factors which affect the payout policy are considered as predictor variables namely, Collateral Level, Firms profitability, Efficiency of the Firms, Net assets growth, Firm Solvency, and Capital mixture. This study utilized secondary data and obtained data from four listed manufacturing companies in Pakistan from 2010 to 2021. There is a negative significant link between Collateral Level, Leverage, and payout policy. Growth in net assets, current ratio, and return on assets negatively linked to the payout policy link are non-significant. Efficiency shows a positive significant link with the Payout Policy. And Inventory turnover ratio has non-significant positive impacts on payout policy.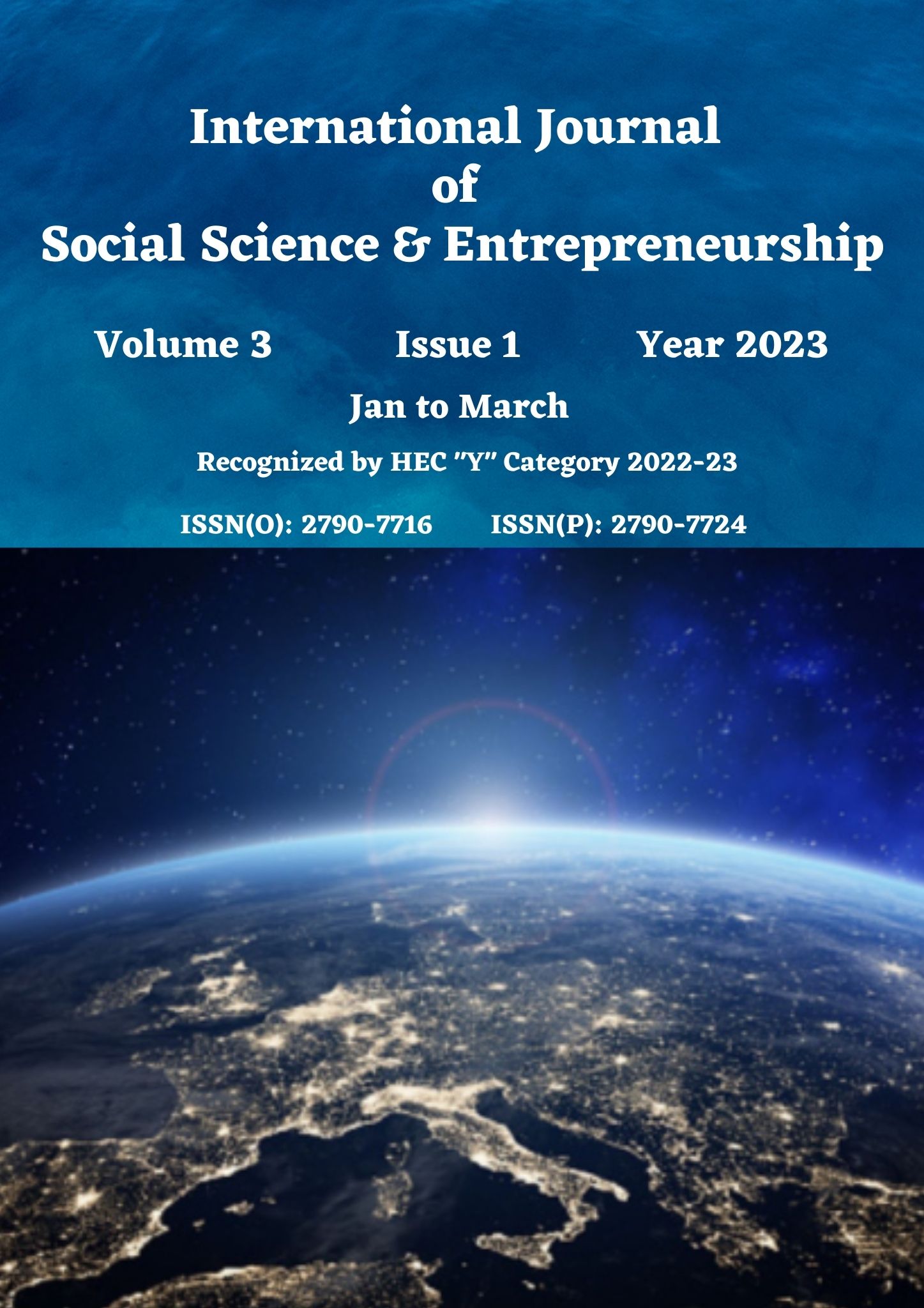 Downloads
How to Cite
Shaikh, A. ul H. S., Ali Raza, Aleem Mustafa Vighio, Balal, S. A., & Hina Shaikh. (2023). A Impact of Firm's Internal Factors on Payout Policy: Evidence from Manufacturing Companies in Pakistan. International Journal of Social Science & Entrepreneurship, 3(1), 46–61. https://doi.org/10.58661/ijsse.v3i1.69