Impact of Leadership on Effective Succession Planning: Comparison of Public and Private Organizations
Keywords:
Succession planning, leadership, public and private organization, decision making
Abstract
Leadership plays a substantial role in effective succession planning in public and private organizations. In comparison to private organizations, most public organizations have a bureaucratic structure. A study has been conducted to observe the impact of leadership on effective succession planning in public and private organizations. Study based on qualitative methodology. We can successfully observe the nature of both organizations by conducting an interview study. The study chose two private organizations, such as Standard Chartered Bank and Bank Alfalah. Two other public organizations are also taken into observation, namely the National Bank of Pakistan and the First Women's Bank of Pakistan. N=250 people from the aforementioned organizations were observed for the study. According to one study, hiccups integrate the nature of tenancy and political administration in people working in the public sector, as well as work force framework principles, the absence of assets, and the absence of core interests. A study found that proper implementation of strategies needs to be taken into consideration because most organizations fail to implant the proper program. Decision-making is also important because it's necessary to take the right decision at the right time for effective succession planning.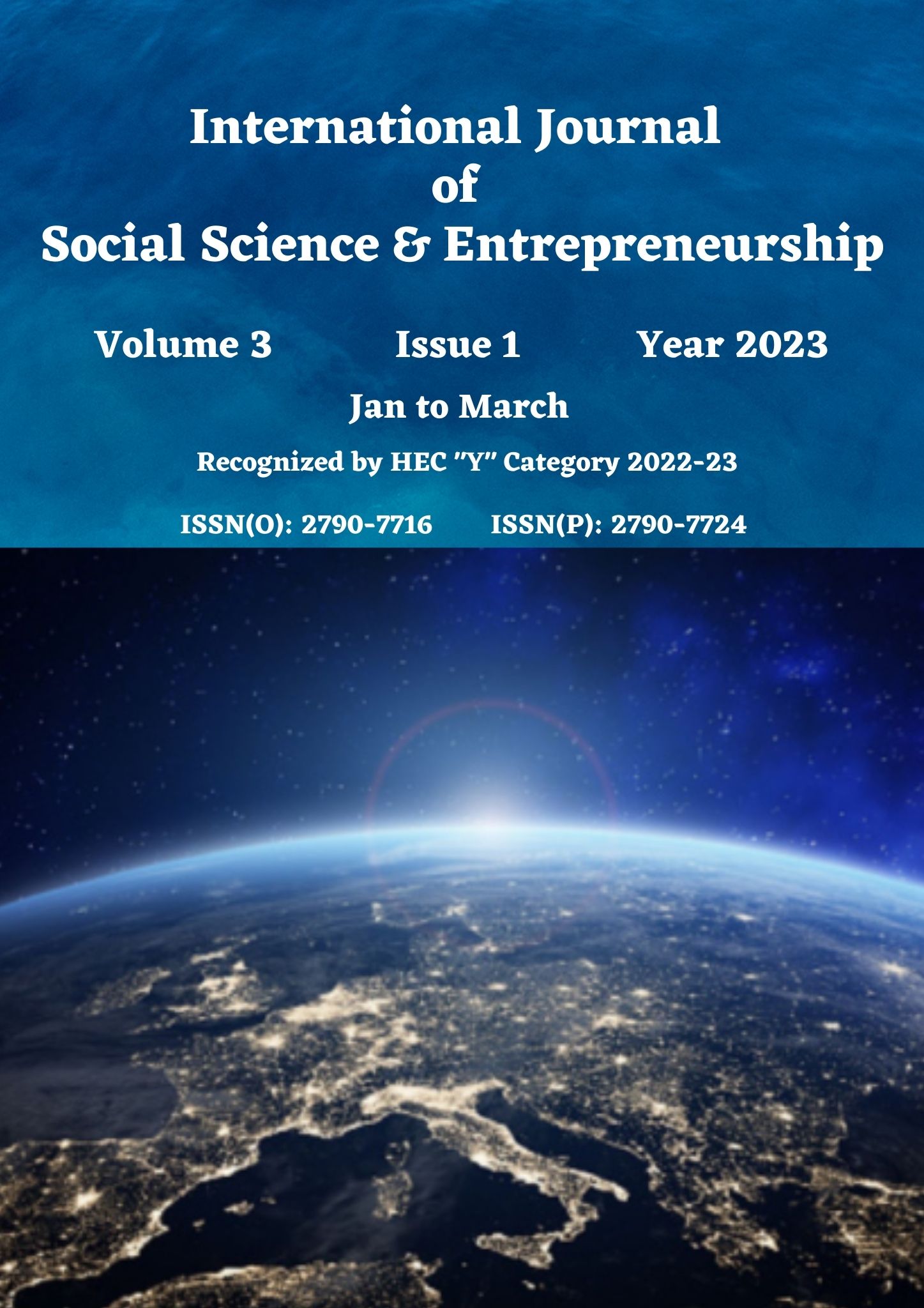 Downloads
How to Cite
Wajidi, F. A. ., Mahwish Saeed, Baig, M. D. ., Rehan, E. W. ., & Dawar Hussain. (2023). Impact of Leadership on Effective Succession Planning: Comparison of Public and Private Organizations. International Journal of Social Science & Entrepreneurship, 3(1), 161–170. https://doi.org/10.58661/ijsse.v3i1.86