Factors influencing Individual Behavior Intention of using E-government applications in Sindh Province
Keywords:
Electronic Application, Electronic Government Application, Marketing, Governmental Operations, Organizational Activities, UTAUT
Abstract
Electronic Application are used everywhere in order to carry out marketing and organizational activities. Although the literature that may link the application with governmental activities are rare. Moreover, the users of electronic Application are mostly consumers. Therefore, through using the same target audience this study is specifically focused towards the understanding of e-application and its influencing factors linked with governmental operations. This study highlights the essential elements that affect the adoption of e-government apps in the departments and field offices of the Sindh government. It also enables functionaries of the Sindh government for adopting e-government apps at several levels of government. Quantitative techniques have been selected for the purpose of analysis which indicated that social influence & trust in e- govt application have significant effect use of e-govt application. Similarly, moderation of some of the demographic factors like age and gender are also potent in defining the relationship.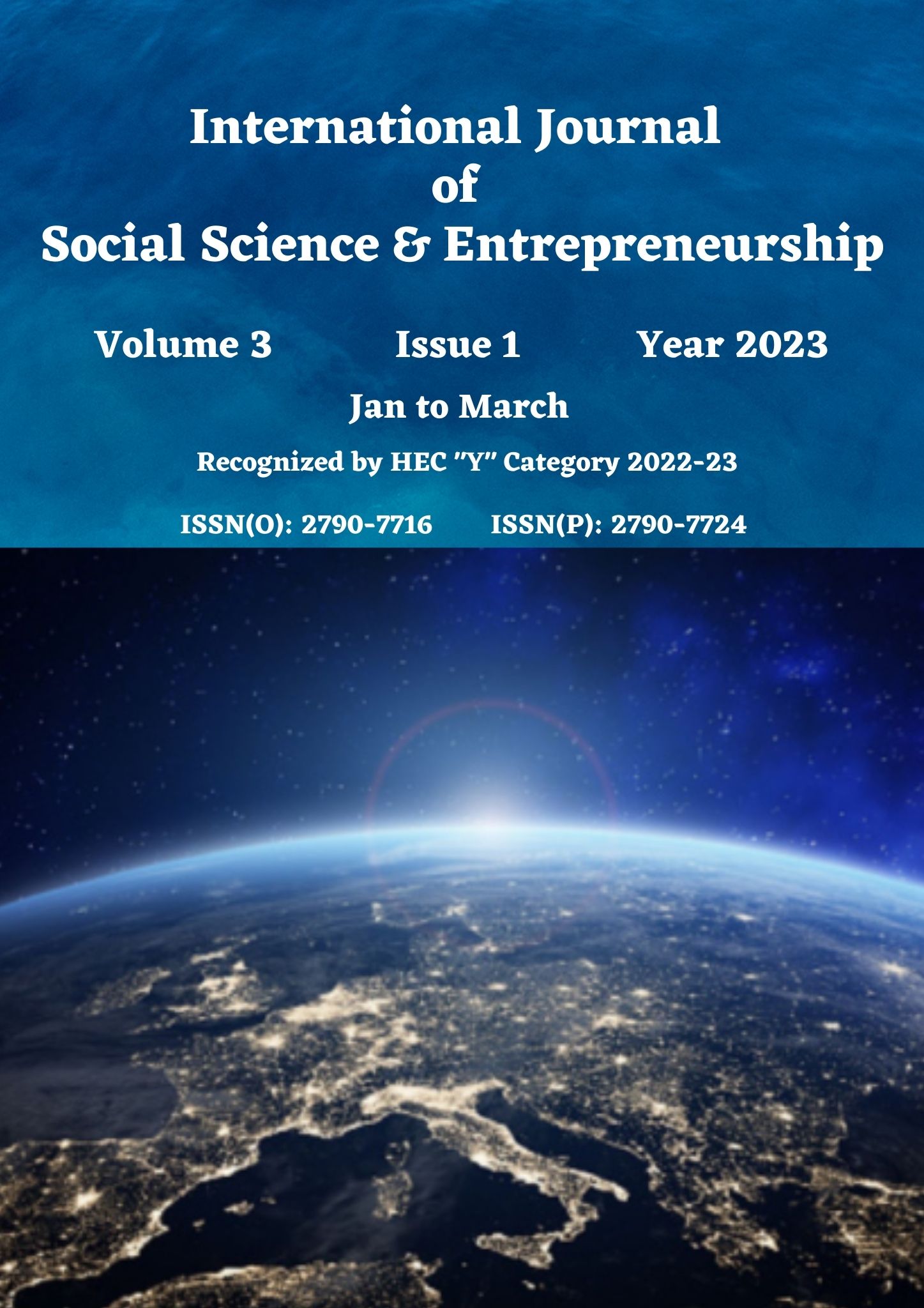 Downloads
How to Cite
Dr. Saima Tabassum, Siddiqui, I. H. ., Muhammad Saad Hassan Shahid, Dr. Adnan Khurshid, & Muhammad Zaman Siddiqui. (2023). Factors influencing Individual Behavior Intention of using E-government applications in Sindh Province. International Journal of Social Science & Entrepreneurship, 3(1), 232–257. https://doi.org/10.58661/ijsse.v3i1.88