Corporate Capital Structure Practices and Shareholder's Wealth of Shariah Compliant Firms of Pakistan
Keywords:
Capital Structure, Shariah Compliant, Shareholders Wealth, Short- And Long-Term Financing, Equity Financing
Abstract
Main objective of the research is to investigate the impact of corporate capital structure practice on the shareholders wealth of sharia-compliant companies that are quoted in the Pakistan Stock Exchange. For the purpose of determining the impact, the company's shareholders wealth has been used as the dependent variable, represented by return on assets. The capital structure is used as the independent variable, and its proxies are the debt-to-equity ratio for long-term financing and the current asset to current liability ratio for short-term financing, respectively. Size, tangibility and growth were taken as control variables and determined by the sales-to-assets ratio, fixed asset to total asset ratio, and percentage change in sales respectively. Panel data of 22 shariah complaint firms according to screening criteria established by Al Meezan investment limited for the period of June 30,2008 to June 30, 2020, has been taken from listed firms in Pakistan stock exchange. All descriptive analysis, diagnostics tests and regression were applied for comprehensive data analysis. This study reveals that, for sharia-compliant businesses, sales growth is more important than tangibility or size when it comes to firm shareholders wealth. Due to the type of research that has been conducted, firms which are not shariah compliant, excluded from the panel and focus has only been given on the shariah compliant firms specifically listed in Pakistan stock exchange. The findings of this study may be applicable only shariah compliant firms as per criteria established by Pakistani shariah board. This study is explicitly completed about the capital constructure of shariah consistent firms since shariah agreeable firms are confined by interest bearing debt up to a specific cutoff, so it is consuming contemporary corporate finance issue to investigate explicitly the effect of corporate capital structure of shariah agreeable companies' shareholders wealth in Pakistani capital market.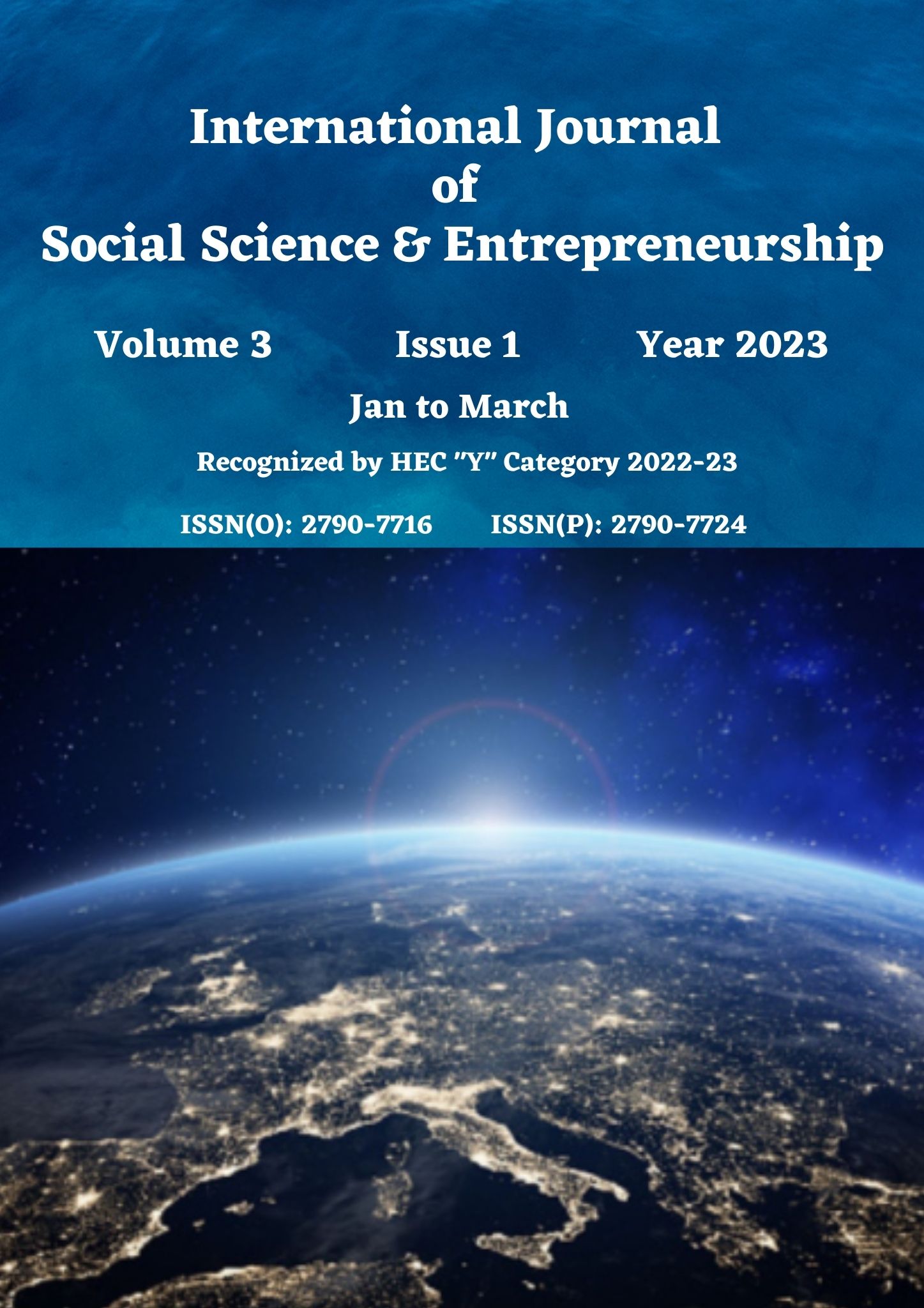 Downloads
How to Cite
ghaffar, A. ., & Syed Shabib – Ul - Hassan. (2023). Corporate Capital Structure Practices and Shareholder's Wealth of Shariah Compliant Firms of Pakistan. International Journal of Social Science & Entrepreneurship, 3(1), 294–316. https://doi.org/10.58661/ijsse.v3i1.96