The Impact of Brand Equity on Purchase Intentions: Investigation from Pakistan Automobile Industry
Keywords:
Brand Equity, Purchase Intention, Brand Awareness, Brand Resonance, Brand Self Esteem
Abstract
This research aims to scrutinize the influence of various brand equity factors on the purchase intentions of consumers within the automobile sector of Pakistan, focusing specifically on prominent brands like Honda and Toyota. Adopting a Positivism research paradigm, the study employs a quantitative, explanatory approach. Data was garnered from 150 consumers utilizing online surveys (via Google Forms) and was analyzed through Smart PLS Software. The research focused primarily on primary data collection. The findings illuminate that Brand Knowledge, Brand Awareness, Brand Performance, Brand Resonance, Brand Image, Brand Salience, Brand Relevance, and Self-esteem significantly impact Brand Equity, acting as independent variables, with Brand Equity mediating and Purchase Intentions as the dependent variable. All variables exhibited a Cronbach's alpha greater than 0.7, ensuring reliability, with SEM regression highlighting the significant impact of Brand Equity on purchase intentions of consumers. Insights derived from the research findings could be instrumental for brands in the automobile sector to formulate strategies that enhance brand equity and subsequently, positively influence consumer purchase intentions. Considering the pivotal role of the automobile industry in the economic development of Pakistan, these strategies could hold substantial implications. The study provides a comprehensive exploration of the relationship between brand equity and purchase intentions within Pakistan's automobile industry, offering valuable insights for both academic and practical realms in a context where such detailed exploration is scant.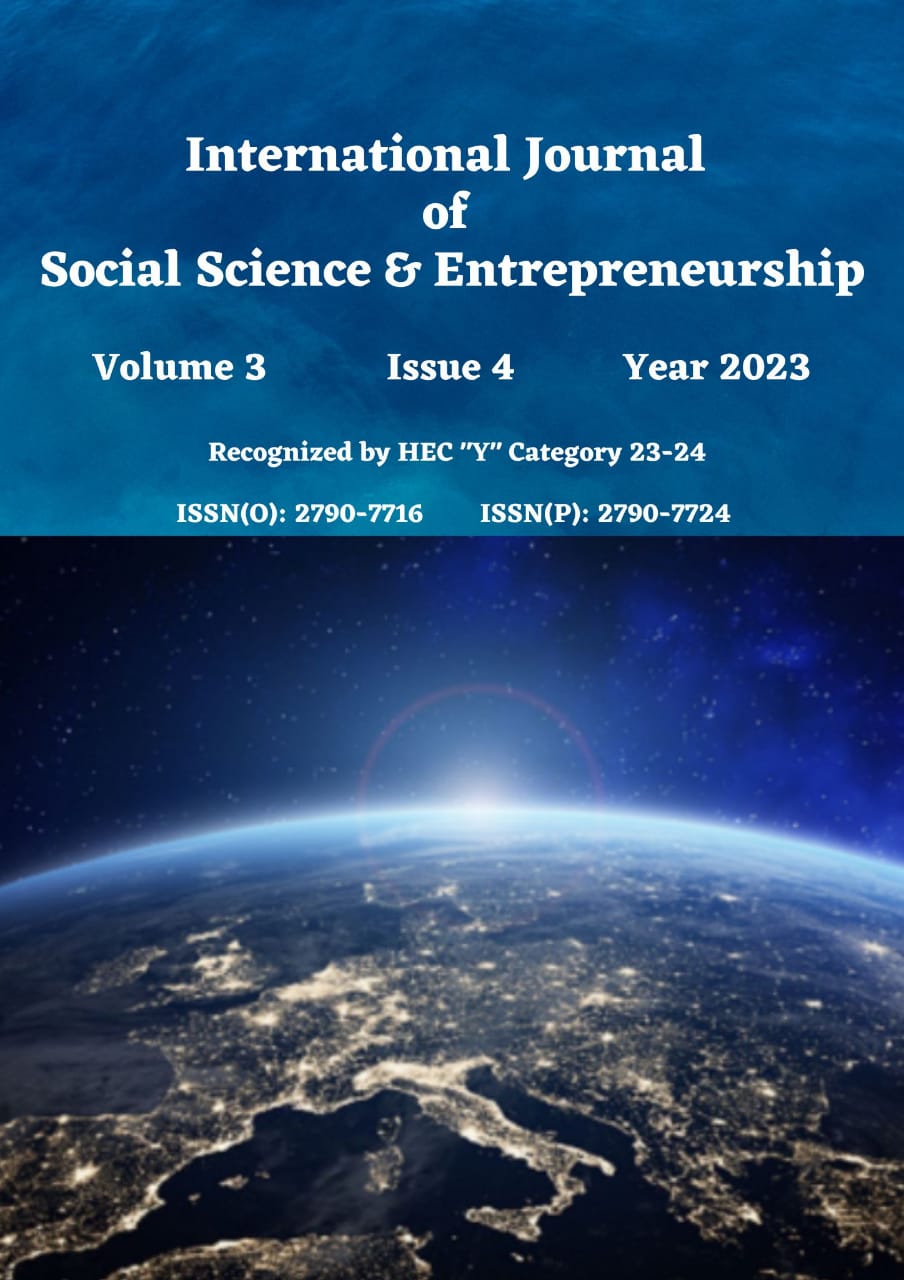 Downloads
How to Cite
Rais, M. ., Khan, S., & Zaheer, K. . (2023). The Impact of Brand Equity on Purchase Intentions: Investigation from Pakistan Automobile Industry. International Journal of Social Science & Entrepreneurship, 3(4), 158–178. https://doi.org/10.58661/ijsse.v3i4.217