Relationship of Advertising Appeals and Impulsive Purchasing Inclination: Role of Self-Control and Marital Status as Moderators
Keywords:
Advertising appeals, impulse buying inclination, self-control, marital status
Abstract
The purpose of this research is to identify the relationship between advertising appeals and impulse purchase inclination in the presence of self-control and marital status as moderators. A pre-designed questionnaire was used to collect data. PLS-SEM (Partial Least Squares Structural Equation Modelling) is used to determine the nature of the link between the mentioned variables, as well as the function of self-control as a moderator. A multi-group analysis is conducted to see how the model varies from gender variation. Furthermore, Andrew F. Hayes Process Macro is also utilized as a data analysis approach. According to the findings of Andrew F. Hayes Process Macro, self-control has a considerable negative influence on impulse purchase inclination. According to PLS-SEM findings, entertaining advertising appeal has a considerable positive influence on the cognitive element of impulsive purchasing tendency, but informative advertising appeal has a significant positive impact on both the cognitive and affective aspects of impulse buying tendency. Surprisingly, irritating commercial appeal has a large favorable influence on the cognitive aspect of impulse purchasing inclination. However, the study discovered a minor complimentary function of self-control in the relationship between advertising appeals and impulse purchase inclination. The results of a multi-group investigation show that the influence of advertising value ad appeal on the emotive aspect of impulse purchase inclination vary greatly depending on gender. The study is significant for marketers because it shows that self-control acts as a barrier in the route of impulsive buying.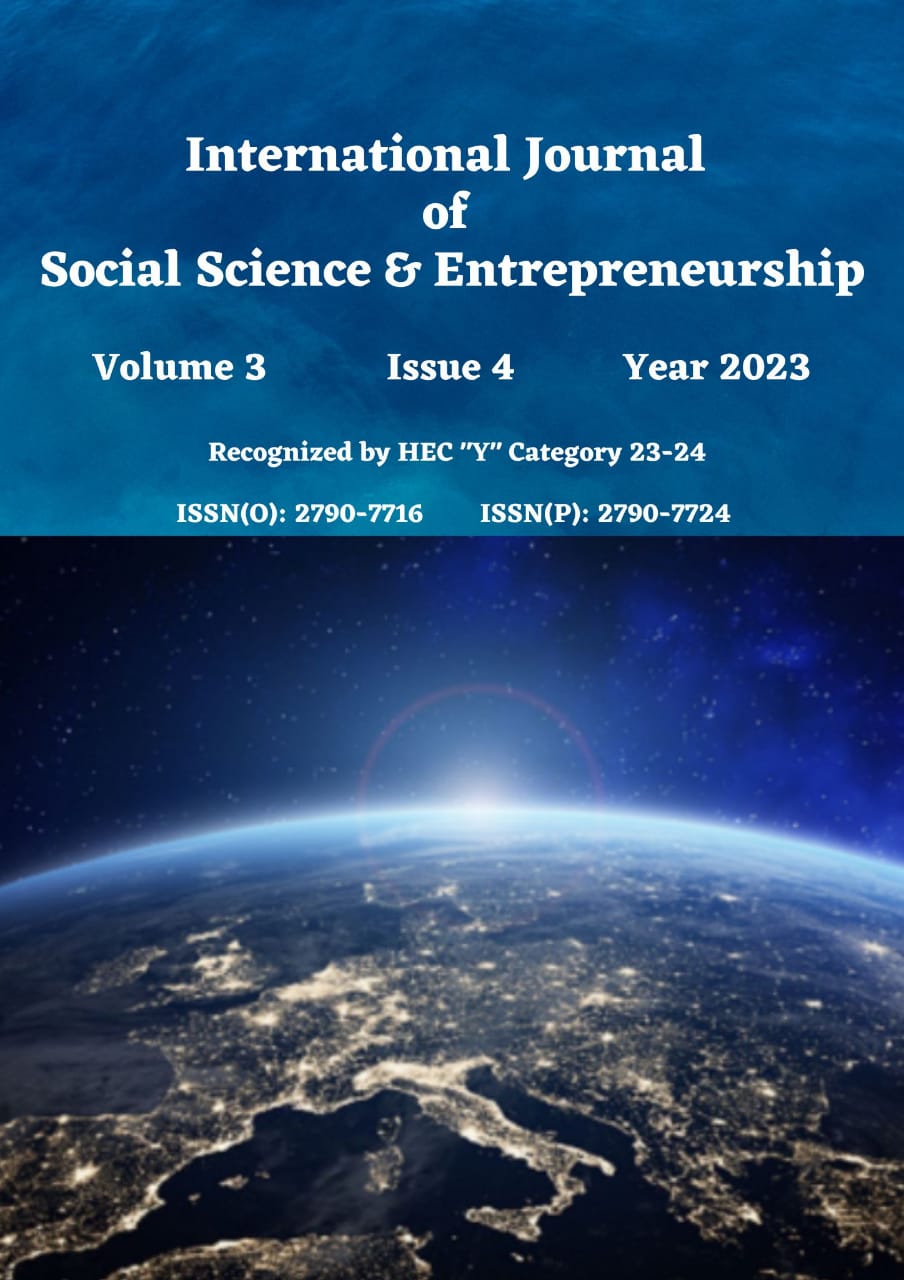 Downloads
How to Cite
Iqbal, H. ., Siddiqui, D. A. ., & Khan, S. (2023). Relationship of Advertising Appeals and Impulsive Purchasing Inclination: Role of Self-Control and Marital Status as Moderators. International Journal of Social Science & Entrepreneurship, 3(4), 284–305. https://doi.org/10.58661/ijsse.v3i4.221