White-Collar Crimes in Pakistan: A Comprehensive Study of Nature, Laws, and Enforcement Mechanisms
Keywords:
White-collar crime, financial fraud, Accountability, Corporate governance, Laws
Abstract
This study is based on the study of certain factors that contribute to the emergence of White-Collar Crime instincts because instinct was considered not only as something inherent but also as something that can be learned from the environment. This study found that social instinct plays a key role in the formation of criminal instinct. Lack of responsibility, inability to commit a crime, peer support, greed and lack of legal structures, lack of accountability, and competition - these are factors that most experts agree are causes for White-Collar Crime. White-collar crime is a broad concept that includes professional power and government officials, as well as all unlawful practices that use structures available within the business to achieve personal and corporate profit. Some precautionary measures are regularly reviewed and implemented effectively and efficiently to detect fraud and detect fraud. One of the preventative measures to prevent white-collar crime is to reduce the likelihood of crime by changing its organizational structure. It is necessary to focus on the economic, political, and social costs of white-collar crime in Pakistan.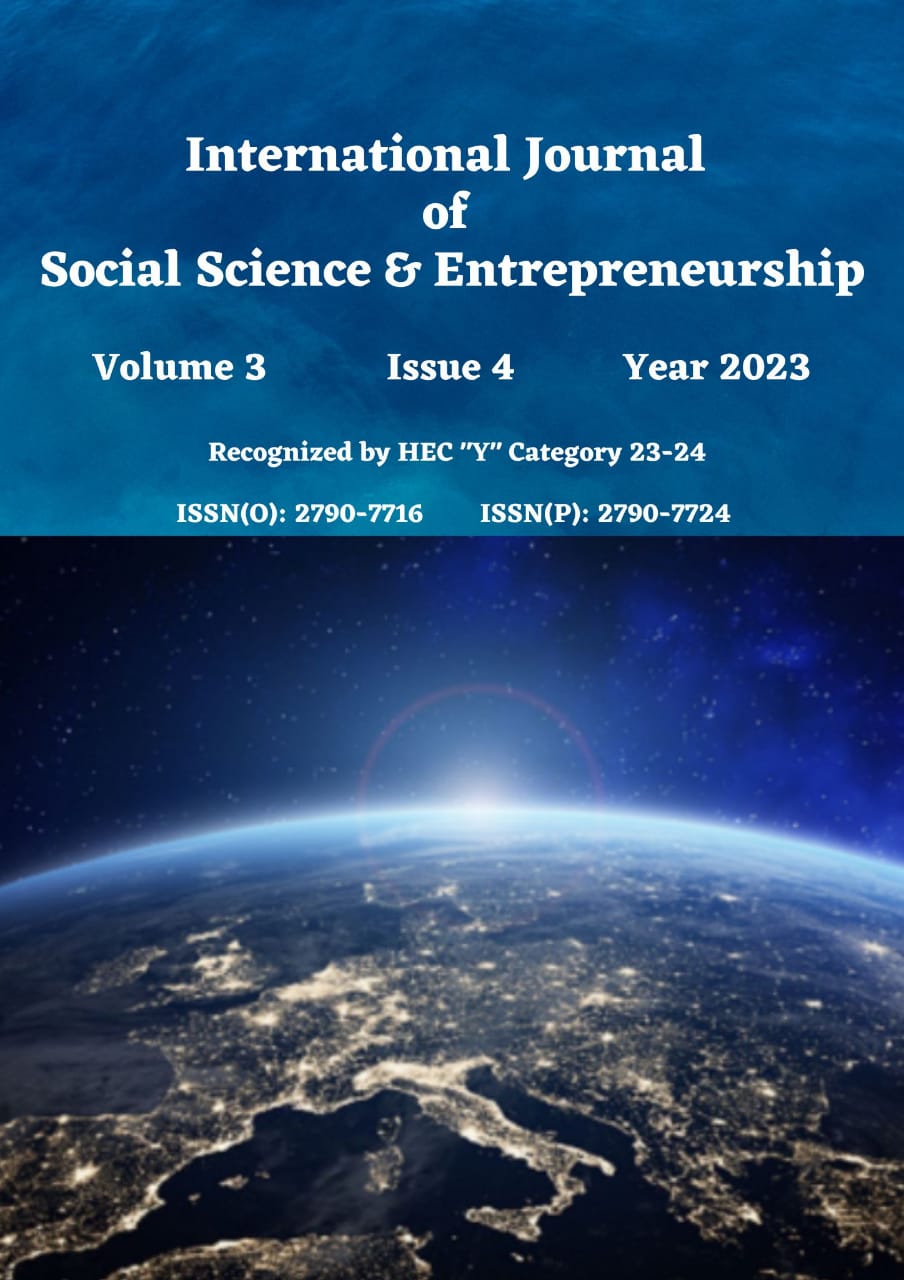 Downloads
How to Cite
Sajid Hussain Qureshi, Asif Shahzad, & Naima Saeed. (2023). White-Collar Crimes in Pakistan: A Comprehensive Study of Nature, Laws, and Enforcement Mechanisms. International Journal of Social Science & Entrepreneurship, 3(4), 45–63. Retrieved from https://ijsse.salmaedusociety.com/index.php/ijsse/article/view/223