An Analysis of New Norms in Society is the Prevalence of Social Media Addiction
Keywords:
Social Media, Addiction, Social norm, Youth, Consumption
Abstract
Digital era has transformed interaction among individuals. People communicate with one another not just in person, but also through social media platforms. Since the beginning of social media sites, they have never failed to engage masses especially youth. Meanwhile, social media users have to explore the platform and create their existence in the form of a profile, they can be considered active social media consumers. Therefore, social media platforms compete when it comes to attracting users and have engaged large number of consumers based on interest and purpose. Such interaction through Facebook, Instagram and other networks has led to number of problems. One of the major concerns is increased addiction of social media. This study aims to dissect the social media addiction as new social norm particularly among youth. With key objectives; to find the frequency of social media consumption among youth, and to measure the scope of social media engagement among youth, the study is quantitative in nature. A survey method is used to collect relevant data from youth (university students). Results of the study suggest that due to compulsive use of social media, irrespective of the incentive behind, it has become a new cultural norm to be addicted to social media content.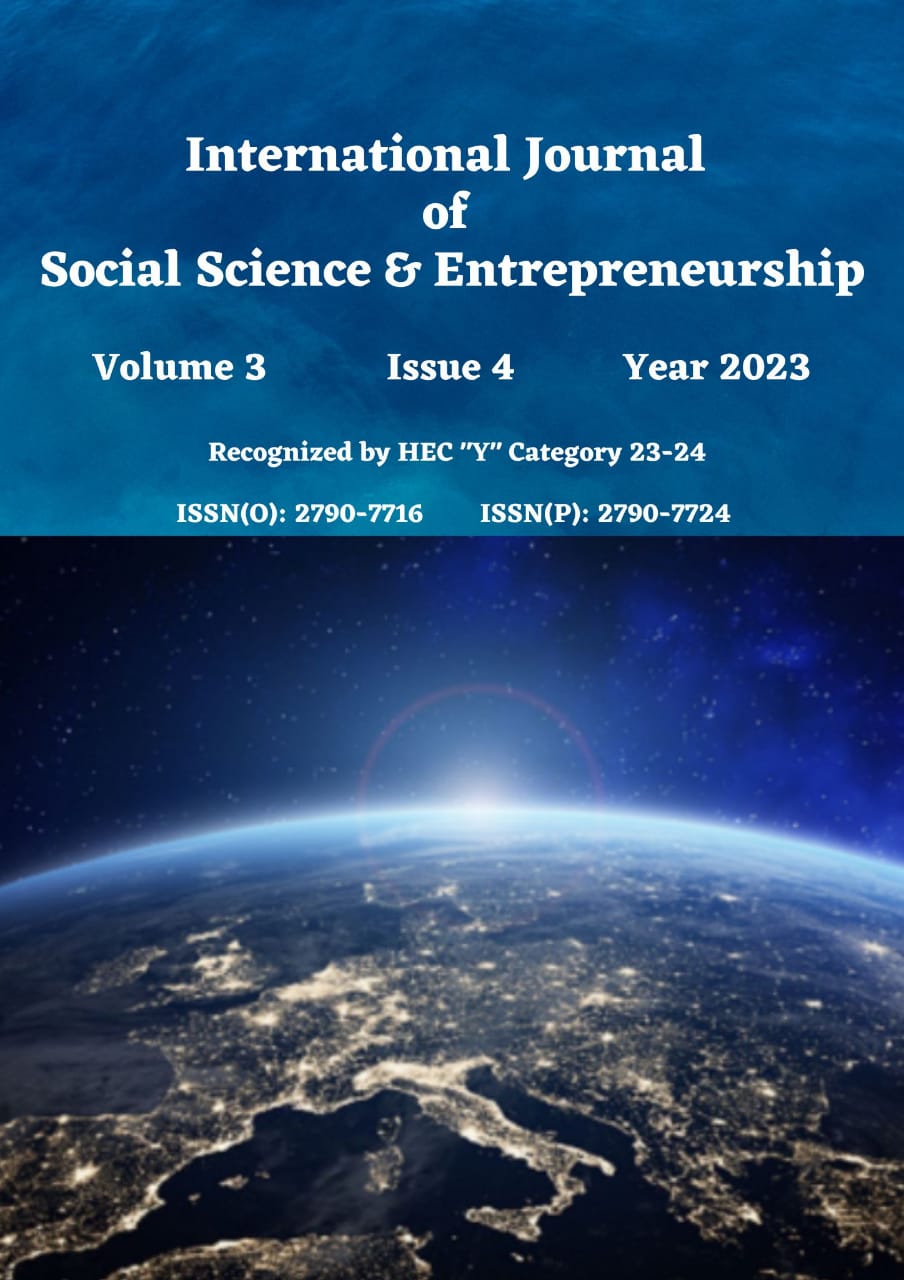 Downloads
How to Cite
Muhammad Tariq, Aasima Safdar, & Ayesha Siddiqui. (2023). An Analysis of New Norms in Society is the Prevalence of Social Media Addiction. International Journal of Social Science & Entrepreneurship, 3(4), 111–133. Retrieved from https://ijsse.salmaedusociety.com/index.php/ijsse/article/view/224