US Withdrawal from Afghanistan: Implications for Pakistan
Keywords:
Strategic Depth, Afghan Nationalism, Afghan Peace Process, War against Terrorism, 9/11 attacks
Abstract
This paper looks on Pakistan's repercussions from Afghanistan's predicament following the US exit. According to the report, Afghanistan's political climate is similar to that of the post-Soviet pullout in that a sense of dread and peril hangs over the nation like the Sword of Damocles. This analysis also shows that Pakistan's authorities must pay close attention to and address the pressing issues caused by the perplexing and contradictory political climate in Afghanistan. This study is analytical in character and applies the interpretivist research paradigm in relation to the relativist (ontological) and subjectivist (epistemological) philosophical viewpoints. In this study, secondary data from a variety of easily accessible sources were analyzed. According to the study, Pakistan is directly impacted by Afghanistan's unpredictability. Pakistan, a participant in the Afghan Peace Process and Afghanistan's close neighbor, is immediately affected by the effects of Afghanistan's post-US withdrawal. The study also reveals that Pakistan accelerates its strategic calculations in Afghanistan, not just due to its 'strategic depth' ambitions or anxiety over Afghan nationalism, but also due to the expediency to engage defensively and balance out foreign security concerns.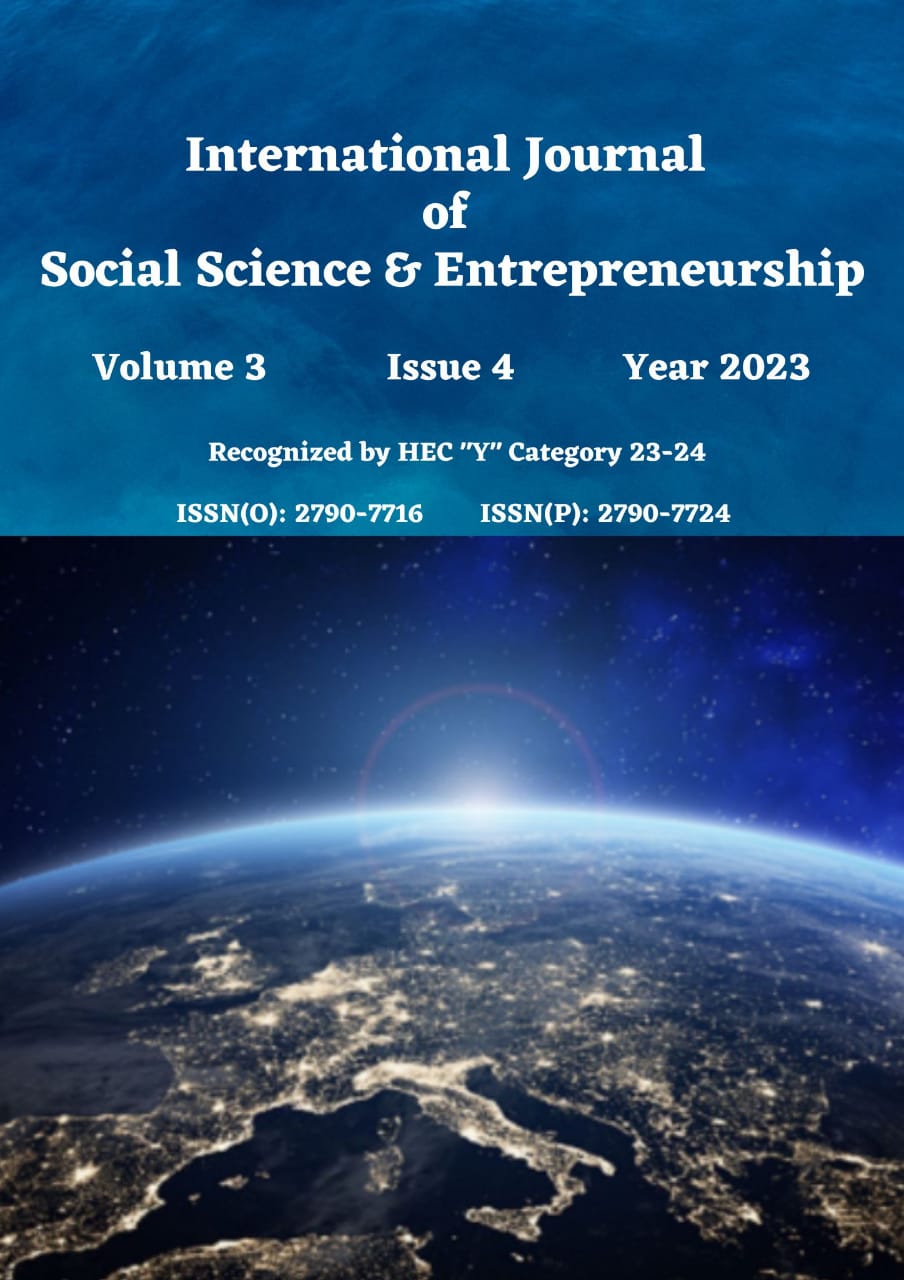 Downloads
How to Cite
Sehrish Nisar, Afzal Amin, & Usman Asghar. (2023). US Withdrawal from Afghanistan: Implications for Pakistan. International Journal of Social Science & Entrepreneurship, 3(4), 218–235. Retrieved from https://ijsse.salmaedusociety.com/index.php/ijsse/article/view/226