A Study on Evaluating the Impact of Social Media's Fake News on The Attitudes and Beliefs of a Society
Keywords:
Social Media's, Fake News, Attitudes
Abstract
The widespread availability of misleading information in this age of instantaneous information dissemination through social media platforms has prompted significant worry about its possible impact on people's worldviews. The major purpose of this research is to assess the influence of false news on social media on people's opinions and worldviews. Using a combination of quantitative surveys and qualitative content analysis, this research examines the frequency with which people are exposed to fake news. And moreover, it investigates the cognitive processes underlying the approval or rejection of such news, as well as its subsequent impact on individuals' attitudes and beliefs. The findings demonstrate a multifaceted correlation between misinformation exposure and changes in attitudes and beliefs. Regular exposure to misinformation is statistically associated with a decline in trust in conventional media outlets, according to the findings of a quantitative study. Individuals and society are affected by the implications of these findings, which have far-reaching effects. The decline in trust in conventional media underscores the critical need for media literacy education, which equips individuals with the ability to evaluate the veracity of information critically. In addition, the research highlights the importance of users in appropriately sharing content and the value of social media platforms in limiting the spread of disinformation. The results add to our growing knowledge of the complex link between fake news and public opinion. This provides policymakers, journalists, and educators with useful knowledge for navigating the current media environment. By illuminating the interplay between information intake, belief formation, and the rise of digital communication, this study betters our capacity to comprehend the multifaceted effects of fake news on social media. This research has important implications for the design of effective measures to reduce the societal harm caused by deception.
Keyword: Social Media's, Fake News, Attitudes,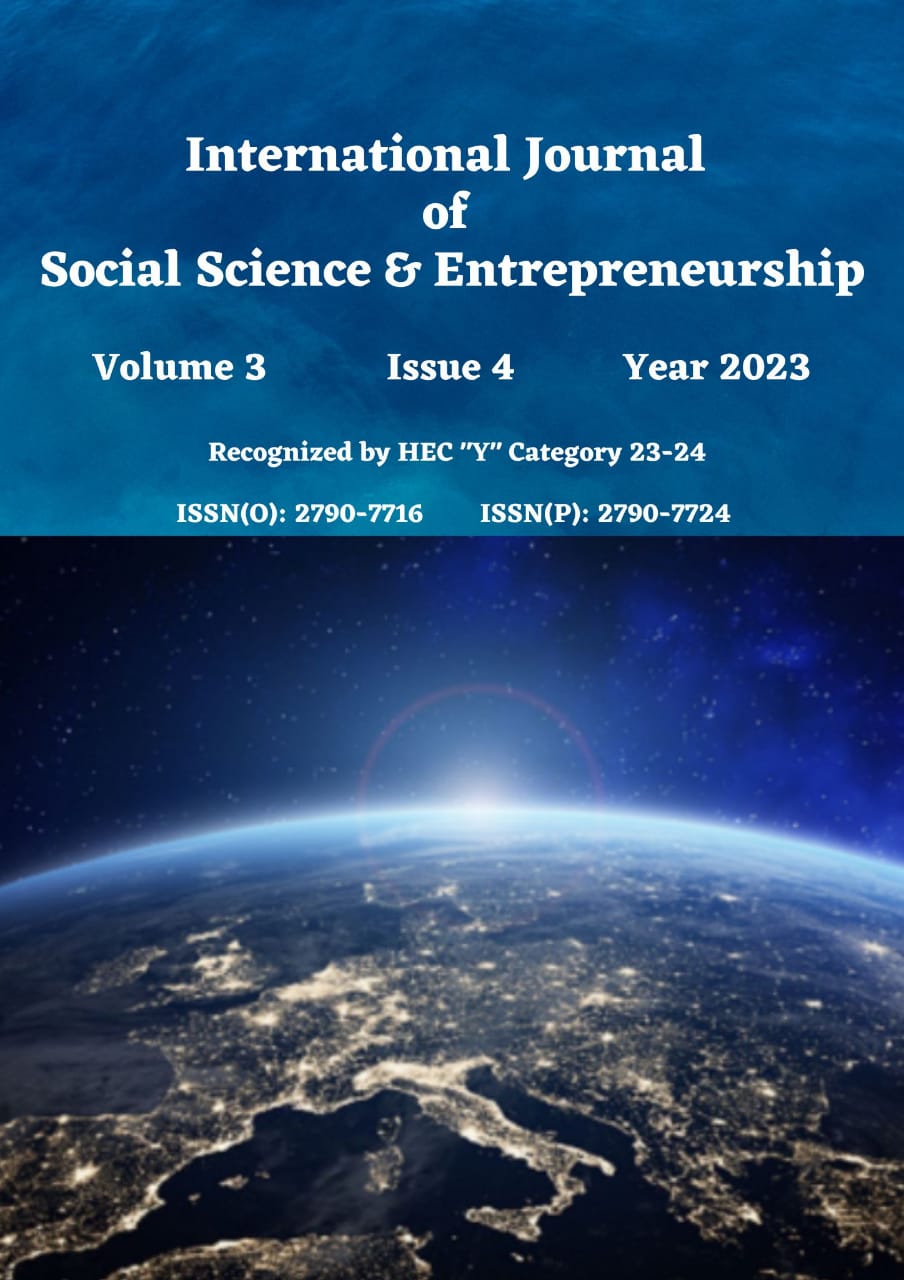 Downloads
How to Cite
Khurram Sultan Langraw, & Adil Zaman. (2023). A Study on Evaluating the Impact of Social Media's Fake News on The Attitudes and Beliefs of a Society. International Journal of Social Science & Entrepreneurship, 3(4), 254–270. https://doi.org/10.58661/ijsse.v3i4.228