Comparative Study of Dietary Habits Between Government and Private School Going Children and Methodologies to enhance Nutritional Care, Parental Counselling, and educational interventions.
Keywords:
dietary habits, nutrition, school children
Abstract
Changes in dietary habits and nutrient consumption combined with increasingly sedentary lifestyles, modernization and increasing urbanization has led to the emergence of many chronic diseases as a major new health threat to children. In Pakistan, there is a significant difference between the economic status, lifestyle and nutrition between government and private school students and between male and female children. Habits formed in early life are the major determinant of food choice later in life. Accordingly, this study was designed to assess, monitor, and compare the dietary habits of school going children from both sectors. The intake of junk food which includes snacks, soft drinks and ramen, fried and bakery items was more common amongst private school children than government school students because of the working parents. Whereas the intake of vegetables, less junk, wheat instead of white flour and the trend of daily breakfast consumption was more prevalent amongst government school children. In conclusion, dietary habits of children are affected by their parent's education, economic status, availability, affordability, social influence and being prone towards dining out. Furthermore, that's why we did nutrition educational counselling to the parents to improve their children's dietary habits.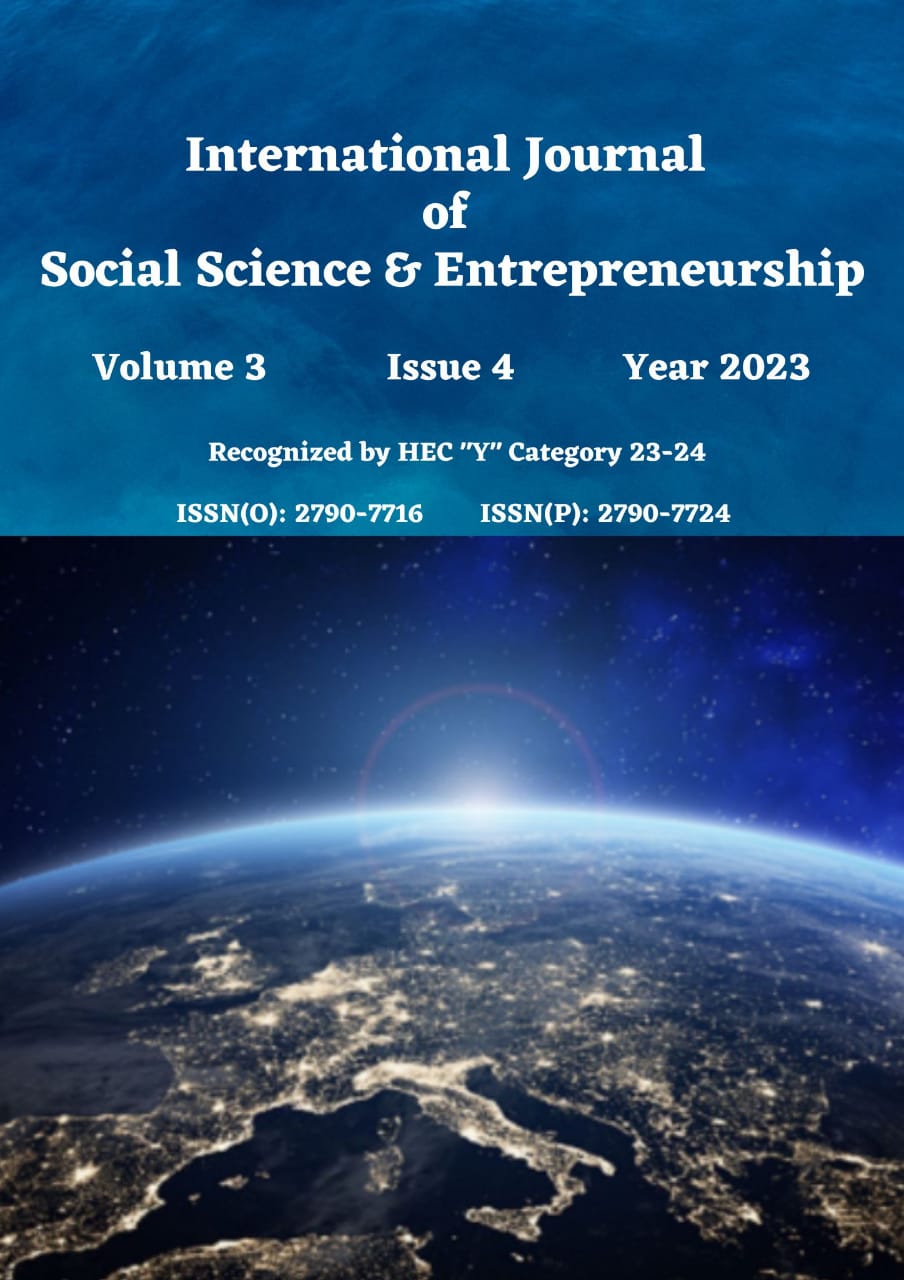 Downloads
How to Cite
Meh Batool, Hira Iftikhar, Nahel Noor, & Alvina Haseeb. (2023). Comparative Study of Dietary Habits Between Government and Private School Going Children and Methodologies to enhance Nutritional Care, Parental Counselling, and educational interventions. International Journal of Social Science & Entrepreneurship, 3(4), 271–283. https://doi.org/10.58661/ijsse.v3i4.229